Home

>

Your Team

-

Our Physicians
Our Physicians
Griffin Hospital Bariatrics is proud to staff board-certified weight loss surgeons who have extensive experience in gastric bypass, gastric banding, sleeve gastrectomy surgery, and other leading weight loss procedures. We are committed to providing the best surgical care in a compassionate and healing environment. All of the surgeons at our facility are dedicated to empowering healthy living for our patients.
Abe Fridman, DO
Griffin Hospital Director of Bariatrics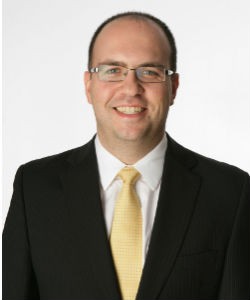 Dr. Abe Fridman, director of Metabolic and Bariatric Surgery at Griffin Hospital Bariatrics, specializes in bariatric and general surgery. He also has been trained in laparoscopic foregut surgery for the treatment of gastroesophageal reflux disease.
Dr. Fridman began his education at Cornell University and from there completed his medical studies at the New York College of Osteopathic Medicine. He completed his internship at Northshore/LIJ in New Hyde Park, New York. Dr. Fridman became a resident at SUNY Downstate in the General Surgery Program and finished his general surgery residency at Lutheran Medical Center in Brooklyn, New York. During his tenure at Lutheran Medical he was awarded the Sampath Kumar Award, given to the top surgical resident in the program. Dr. Fridman completed his Fellowship in Bariatric & Minimally Invasive Surgery at the Cleveland Clinic in Florida in June of 2012.
Dr. Fridman is a member of the American Society of Metabolic and Bariatric Surgeons, the American College of Surgeons, the American College of Osteopathic Surgeons, the American Osteopathic Association, and SAGES.
Learn more about Dr. Abe Fridman
What Is a Bariatric Surgeon?
A bariatric surgeon is a physician who is trained to perform weight loss surgery. Bariatric surgeons can be MDs (medical doctors) or DOs (osteopathic doctors), and both complete four years of medical education before continuing on to complete additional training in residencies focused on surgical weight loss techniques. These residency programs typically last between three and seven years.
Why Choose a Board-Certified Bariatric Surgeon?
Since they specialize in a medical field, bariatric surgeons can apply to be certified by a board dedicated to maintaining rigorous standards of care and results. By selecting a surgeon who is board-certified by the American Society of Metabolic and Bariatric Surgery, you are choosing a physician who has completed training in an accredited program, met predetermined guidelines for performance and experience, and passed written and oral examinations. Board certification must be renewed every 10 years and part of the requirements include continuing education to remain at the forefront of the latest safety measures. By opting for a board-certified bariatric surgeon, you are helping to preserve your health and well-being and setting yourself up for the greatest chance for success in your weight loss journey.
How to Find the Right Weight Loss Doctor for You
In addition to trusting your bariatric surgeon to perform your procedure as effectively and safely as possible, you will also ideally be developing a lifelong relationship with this person, so it's important to choose someone you feel comfortable with and whose abilities you're confident about. In addition to reviewing their educational and training background, you should ask about their professional memberships and continuing education programs. During the initial consultation, ask which procedure is right for you based on your anatomical characteristics, medical history, and lifestyle. You should also ask if there are any alternative options to consider. If they offer weight loss before-and-after photos, these can be very helpful and motivating. Finally, make sure they offer a comprehensive support program that includes nutrition and fitness assistance, as these will give you the reinforcement you need to lose weight and keep it off for life.