Home

>

Comprehensive Support

-

Support Groups
Support Groups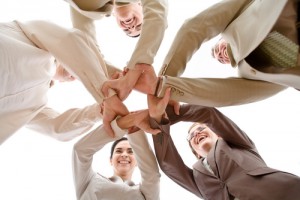 Here at Griffin Bariatrics we are committed to supporting a healthy lifestyle in a nurturing environment that allows you to get the best results out of your weight loss surgery. Our bariatric support groups provide the knowledge and teach you the skills needed for success on your weight loss journey in a judgment-free group environment.
To learn more about other bariatric support services you can benefit from, read about our support groups, bariatric exercise classes and fitness center membership. You can also use our online feedback form and to tell us about other support services that you are interested in.
CONNECTICUT WEIGHT LOSS SURGERY SUPPORT GROUPS
Every 2nd and 4th Tuesday of the month from 6:00pm to 7:30pm
In light of COVID-19 we are now offering virtual support meetings with Zoom video conferencing. If you are interested in joining the virtual support group, please contact Kelly Miller for the meeting link. Kelly can be emailed directly at [email protected]. Support group meetings take place on the 2nd and 4th Tuesday of the month from 6:00pm to 7:30pm.
Our support and therapy groups for Connecticut patients are led by licensed psychological staff and/or our Chaplains, who can provide you with specialized support and encouragement.
Your surgery is just the first step in your weight loss journey, and after your procedure you need to create a new, healthy lifestyle and stick to it in order to make the most out of your surgery. You will need to change your eating habits, perhaps places where you shop for food or eat out if they do not have healthy choices available, involve your family members in your new diet. You will also need to become more active and nurture your inner self as well. Your commitment to a healthy lifestyle for the rest of your life is the key to achieving long-term weight loss success.
Griffin Bariatrics support groups address many pre and post-surgery issues including motivation, challenging negative and self-sabotaging behaviors, body image, depression, addiction issues, and more. In addition, support groups will make you feel like you are not alone.
You will hear about other support group members' experiences, which likely will be very similar to yours. Hearing about problems you may be facing through somebody else's experience is not only comforting but will help you solve these problems together. You can also get personal advice about successful strategies from our support staff and other successful weight loss surgery patients.
Bariatric Post-Op Nutrition Class
If you recently had bariatric surgery we strongly encourage you to attend this informative nutrition class with our registered Dietitian Larissa Zepko-March. Whether you are struggling with taking vitamins or looking for new ideas on what to eat please join us! Feel free to contact us to reserve your spot.