Are you a candidate
for weightloss surgery?
View the upcoming scheudle below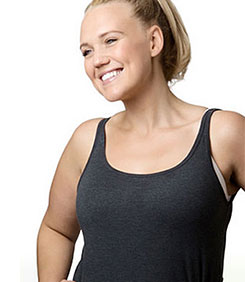 Weight Loss Seminar Schedule and Registration
As part of our commitment to helping patients become well-informed about their bariatric options, our weight loss surgery practice offers free weight loss seminars at our hospital. These meetings are led by our extensively trained bariatric surgeons, who will explain how bariatric surgery can help patients lose significant amounts of weight, enhance their health, and provide long-term outcomes. Additionally, techniques, support programs, pre- and post-operative expectations, and insurance questions are also addressed during this forum. Prior to the seminar please click on the button below to download our insurance form. This can either be faxed to (203) 732-3319 or feel free to call us and we can help evaluate your benefits. If you are considering weight loss surgery, a seminar is the first step towards you goal. We look forward to meeting you soon!
Due to increased health concerns regarding COVID-19, we are now scheduling Virtual Seminars. If you would like to attend a virtual seminar, just call our office or send us a request using the form below. Upon receipt of your request, one of our team members will contact you as soon as possible.
The virtual seminar will be completed using your phone, tablet or computer. After you submit an online request, our team will send you a webinar link, and you will be given an easy list of instructions to follow for that day and time. If you have any questions at all about how to properly set up your device for the seminar, don't hesitate to ask!
Upcoming Seminars
Monday, July 6th Virtual Seminar – 5:30PM
Thursday, July 16th – 5:30PM (Seminar will take place at Quarry Walk – 300 Oxford Road, Oxford, CT 06478)
Monday, August 3rd – 5:30PM
Thursday, August 20th – 5:30PM
Sign Up For A Free Griffin Bariatrics Seminar
If you have any questions about our free weight loss seminars, please contact our medical team for more information. You can sign up for the next seminar that's convenient for you below: