What Should My Diet Look Like After Gastric Bypass?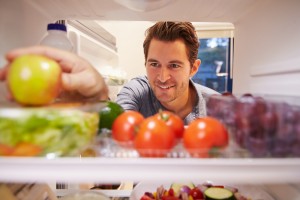 Following your gastric bypass surgery there are specific dietary guidelines you should adhere to in order to minimize side-effects, reduce the potential for complications, optimize weight loss, and ensure you get the proper nutrients. While your weight loss surgeon will provide you with specific instructions to follow that are personalized for your unique needs, generally speaking the dietary intake guidelines you receive are designed to assist in stomach healing, prevent stretching of the stomach, aid in safe and comfortable digestion, prevent nutrient deficiencies, help you become accustomed to eating smaller amounts of food, assist you in losing weight, and prevent weight gain.
Our weight loss surgeons generally make the following dietary recommendations for post-operative gastric bypass patients:
Following surgery, start with clear liquids while you are in the hospital. Once you go home you will be on a full liquid diet for two weeks. Then you will move on to pureed foods for a week and then move to soft foods for a week. When you get approval from your doctor, you can move on to advanced foods. Most patients require at least 4 weeks of post-operative recovery before they are able to move on to solid foods, but every individual is different.
Introduce new foods into your diet slowly.
Eat 4 to 6 small meals per day.
Closely follow the portion sizes recommended by your surgeon at each stage during your recovery. Meal sizes typically start at 4 to 6 tablespoons after surgery and gradually reach 1 to 1.5 cups of food.
Eat slowly and chew food thoroughly. Fast eating and taking large bites can strain your digestive system and can prevent you from feeling sensations of fullness at the appropriate time.
Take any nutritional supplements (containing important vitamins and minerals) recommended by your surgeon. While supplements are helpful and necessary, also make sure the foods you choose are rich in the vitamins and minerals your body requires—your dietician can point out specific foods that are pertinent to your unique nutritional needs.
Drink about 64 ounces of water per day to prevent dehydration, and make sure you are drinking only between meals to prevent you from feeling overly full during meals. Make sure to drink slowly. Drinking liquids during meals can keep you from eating the nutrient rich foods your body needs at mealtime. Avoid carbonated beverages and fruit juices.
Prioritize high-protein foods in your meals—this means centering your meal around a protein and eating your protein before other foods. Be aware of eating too many fats and sugars.
Stop eating before you get too full.
Certain foods can cause your stomach to become upset as you introduce solid foods into your diet. Make sure to avoid foods that are difficult to digest, expand in the stomach, or cause irritation. These can include fibrous vegetables, nuts/seeds, red meats, spicy/acidic foods, fried foods, tough meats, excessively seasoned foods, bread, rice, raw vegetables, and popcorn.
Avoid alcohol. Your doctor and dietician can discuss the appropriate time to reintroduce alcohol and suitable alcohol portion sizes when you are physically ready.
While these guidelines can seem overwhelming, be assured that you will have plenty of support from your team at Griffin Hospital Bariatrics. Our patients benefit from the assistance of a dietician who can help customize your meal plans, as well as support groups and a thriving support community. We encourage patients to engage wholeheartedly with the support resources we provide, as success after gastric bypass surgery relies on significant lifestyle changes. Learning from experts and sharing experiences with other patients can make all the difference in your weight loss journey!
Do you have questions about your diet after gastric bypass, nutritional support services, or the gastric bypass procedure in general? Contact Griffin Hospital Bariatrics to connect with our team.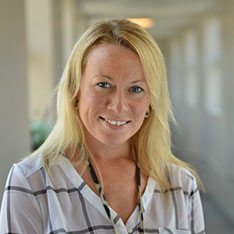 Ask Kim
Questions? Ask Kim!
Get A Quick Response
Need help registering for support groups, monthly workshops or bariatric seminars? Unsure of the process or how to begin? We take pride in offering concierge style guidance for all current and potential patients.