Home

>

Your Weight Loss Surgery
Your Weight Loss Surgery
WHAT IS WEIGHT LOSS SURGERY?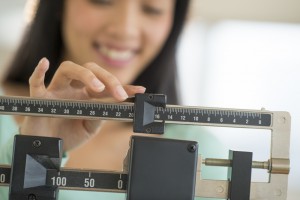 Weight loss surgery, also called bariatric surgery, can be a safe and effective treatment for obesity and health conditions associated with excess weight. The consensus statement from the American Society of Metabolic and Bariatric Surgery (ASMBS) concludes that bariatric surgery is the best therapy currently available for morbid obesity, better than diet and exercise alone. Research from the most respected medical journals supports this opinion. The weight loss program at Griffin Hospital has experienced bariatric surgeons, a caring staff and state-of-the-art facilities to ensure successful patient outcomes.
If you are interested in a consultation on weight loss surgery, please contact our office or register for a free seminar to learn how you can achieve weight loss success.
SURGICAL WEIGHT LOSS MAY BE RIGHT FOR YOU IF:
You are at least 18 years old.
You are at least 100 pounds overweight or your Body Mass Index (BMI) is 40 or higher (or at least 35 if you have one or more weight-related health conditions, such as diabetes).
You have made serious weight loss attempts with other methods but only had short-term success
WEIGHT LOSS SURGERY OPTIONS
Among the safe and effective options for surgical weight loss, Griffin Hospital's bariatric program only offers procedures with a proven track record of helping patients lose weight and keep it off. These weight loss surgery procedures include:
Gastric Banding
In adjustable gastric band surgery, the upper part of the stomach is cinched with a silicone band to enhance a feeling of fullness and to reduce caloric intake. The band can be tightened over time to achieve more comprehensive weight loss, and the procedure is reversible.
Roux-en-Y Gastric Bypass
One of the most common bariatric surgeries performed, the Roux-en-Y gastric bypass reduces the size of the stomach and reroutes a portion of the small intestine, thus bypassing most of the stomach and the duodenum (the first section of the small intestine). This reduces the amount of food one can comfortably eat and limits absorption of calories.
Gastric Sleeve
Also known as a gastric sleeve resection or sleeve gastrectomy, this procedure involves the removal of a large portion of the stomach, leaving only a small banana-shaped sleeve. With a smaller stomach, patients will consume less food, thereby losing weight.
Revision Bariatric Surgery
If you received a bariatric procedure that did not succeed, revision weight loss surgery may be able to help you see the results you originally anticipated. We offer a range of options to assist patients, and the treatment will vary depending on the previous technique used and the unique situation of the individual.
Robotic Bariatric Surgery
For patients who are good candidates, we can perform minimally invasive robotic bariatric surgery procedures using the state-of-the-art da Vinci® surgical system. The da Vinci system helps our surgeons enhance outcomes, reduce post-operative healing time, and provide patients with a more comfortable recovery. Robotic bariatric surgery has also been found to have a lower rate of complications and fewer risks compared to more traditional surgical approaches.
Surgeries are typically performed laparoscopically. In a small number of cases, the surgeon will need to convert the surgery to an "open" procedure. This may happen if a patient has had previous abdominal surgery or the surgeon has difficulty visualizing the organs using the laparoscope.
IMPORTANCE OF CHOOSING A BOARD CERTIFIED SURGEON
One of the most important decisions you will make as a patient is selecting a surgeon for your procedure. Choosing a board certified surgeon who is an active member of the American Society for Metabolic and Bariatric Surgery can help to ensure that the person performing your surgery is extensively trained, experienced in the techniques used, and up-to-date on the latest safety measures in the field. Physicians certified by the American Board of Medical Specialties are required to complete continuing education courses and stay apprised of best practices to provide the optimal patient experience. Our bariatric surgeons are all board certified and members of the ASMBS.
COMPREHENSIVE WEIGHT LOSS SUPPORT PROGRAMS
The physicians and staff at Griffin Hospital's bariatric program are committed to high standards for positive surgical outcomes in a welcoming and caring environment. They take a multidisciplinary approach by staffing a team of weight loss surgery experts. Surgeons, psychiatrists, registered dieticians, nurses, licensed physical therapists, and other bariatric experts will be there to ensure that patients' medical needs are met. Griffin Hospital's bariatric surgery program is an excellent choice for weight loss surgery.
OUR WEIGHT LOSS SUPPORT SERVICES
As a Planetree patient-centered hospital, Griffin Hospital is committed to healing your mind, body and spirit.
Both pre- and post-operatively, Griffin Bariatrics offers patients a full continuum of care, which includes exercise programs, support groups, nutritional and behavioral counseling, education, and diagnostic imaging services.
Ideally, both before and after surgery, exercise will become a regular part of your lifestyle in order to lose weight and also to maintain a healthy weight loss. An Exercise Physiologist is available to talk to you about being physically active and an exercise program that may be right for you. Griffin Hospital has a state of the art fitness center that is available in case you need motivation and support or don't have exercise equipment at home.
Nutritional and behavioral counseling services are also available through our On Track weight loss support program, both pre- and post-operatively, to help ensure long-term success.
WEIGHT LOSS SUCCESS STORIES
Seeing other individuals who have successfully received bariatric surgery with great results can help inspire patients to achieve their weight loss goals. We invite you to read about some of the weight loss success stories we have helped to develop a better understanding of what can be accomplished with the latest techniques, the right team, and lifelong support.
In addition, Griffin Bariatrics offers free support group sessions on the 2nd Wednesday and 4th Monday of each month from 6:30 pm to 8:00 pm. Register for a support group now.