Home

>

WEIGHT LOSS RESOURCES
WEIGHT LOSS RESOURCES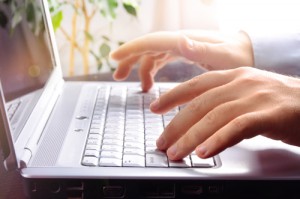 Thank you for visiting Griffin Bariatrics! Our patient resource center is designed to help you progress on your weight loss journey. Here you will find the tools you need to make an informed decision about weight loss surgery. Whether you are considering gastric bypass, gastric sleeve, or adjustable gastric band surgery, the physicians and staff at Griffin Hospital are available to help you make the best decision for you.
You can download patient forms, read our bariatric surgery frequently asked questions, learn about financing options, and access links to other informative bariatric surgery websites. You can also view our updated seminar and support group schedule and register for one of our events.
TAKE THE NEXT STEP
Register for a Free Seminar
It's never been easier to begin your weight loss journey. Come to one of our free seminars to discover how bariatric surgery from our practice can help patients lose a significant amount of weight and improve their health, all with lasting results.
Register for a Support Event
Support is an essential part of a comprehensive weight loss program, and attending meetings has shown to help patients lose more weight and keep it off longer. Sign up for one of our events to meet with others like you and discuss your experience.
In light of COVID-19 we are now offering virtual support meetings with Zoom video conferencing. If you are interested in joining the virtual support group, please contact Eric Jeuland for the meeting link. Eric can be emailed directly at [email protected]. Support group meetings take place on the 2nd and 4th Tuesday of the month from 6:00pm to 7:30pm.
Learn More About Weight Loss Surgery
Considering bariatric surgery? You must have questions. Explore our extensive collection of informative resources on weight loss procedures to find out which method might be best for your needs and goals and to better understand what outcomes can be accomplished.
Learn more About Bariatric Support Services
Having an excellent and reliable support system is one of the best ways to ensure a successful weight loss experience. Our extensive selection of services includes a wide range of helpful programs, including nutrition advice, fitness regimens, behavioral counseling, and more.
Learn More About Financing Options
We will help you navigate the medical insurance approval process for bariatric surgery. It's important to note that Insurance coverage varies. In the event your medical plan only covers a portion of your treatment, or if you prefer to pay out of pocket, we can help find a payment plan that works for you.
Visit Our Video Page
Our video library is stocked with informative media designed to help you better understand how our practice works and what each bariatric technique has to offer. Watch short clips on gastric bypass, gastric banding, and gastric sleeve surgery, and see what makes our support groups unique.
Read Frequently Asked Questions
Have additional questions? Our FAQ (Frequently Asked Questions) section answers some of the most common inquiries patients have about Griffin Bariatrics, weight loss surgery, and support programs.