Home

>

Your Team

-

Our Facility
Our Facility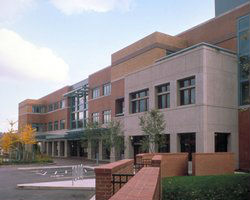 The Griffin Bariatrics main office is in Shelton, Connecticut, and all procedures are completed at Griffin Hospital in Derby, Connecticut. Griffin Hospital is a 160-bed acute-care community hospital in the heart of the lower Naugatuck Valley, in Connecticut. Griffin Hospital has received national recognition and acclaim for their approach to patient care and has set a new standard for hospitals and architects by utilizing a building design that promotes well-being and healing.
Additionally, Dr. Fridman has office hours offsite for your convenience:
– Hamden: 9 Washington Ave, Hamden, CT | Mondays, 9am-4:30pm
– Oxford (Quarry Walk): 300 Oxford Rd, Oxford, CT | Fridays, 9am-4:30pm
Learn more about weight loss surgery at Griffin Bariatrics in Connecticut by visiting the Roux-en-Y gastric bypass, sleeve gastrectomy, or adjustable gastric banding page, or register for a free seminar to start your weight loss journey.
Griffin Bariatrics Locations:
Main Office
110 Commerce Drive
Shelton, CT 06484
Griffin Hospital
130 Division St.
Derby, CT 06418
Phone: 203-926-1897
Toll-free (CT Only): (888) 657-9252