Home

>

Comprehensive Support

-

On Track Program
On Track Program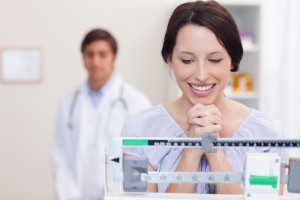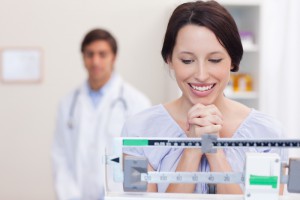 Griffin Bariatrics is committed to empowering healthy living in a healing environment, and that's why we designed our bariatric support program for excellent care and long-term success after bariatric surgery. Griffin Bariatrics' On Track program is part of this commitment to providing comprehensive education and support at the time patients need it the most.
The On Track program addresses the special needs of the pre and post-op bariatric surgery patients. Some patients gain some of the weight back after time has passed after the surgery. This is not uncommon, and we have designed a special, "judgement-free" support program to help patients stay "on track" to healthier weight loss and weight management. Anyone who had bariatric surgery in Connecticut can join our On Track program.
MONTHLY ON TRACK WORKSHOPS
Every 3rd Saturday of the month – 10:00am to 11:30am
The monthly On Track Workshop at Griffin Hospital is designed to address the needs of patients who are both pre and post-op. Each workshop will address a variety of topics related to post-surgery weight-loss strategies. Some of the topics covered include:
Cooking demonstrations
Exercise classes
Meditation classes
Psychological issues
Stress management
Support groups
Nutritional counseling
Griffin Bariatrics On Track Workshops
SUPPORT GROUPS
Every 2nd Wednesday and 4th Monday of the month – 6:30pm to 8:00pm
Our support and therapy groups are led by our Chaplains and/or licensed psychological staff who can provide you with specialized support and encouragement. Groups will address issues such as motivation, challenging negative and self-sabotaging behaviors, body image, depression, addiction issues, and more.
Griffin Bariatrics Support Groups
LOW IMPACT EXERCISE CLASSES
Monday, Wednesday, Thursday- 6:30pm to 7:30pm
Saturday – 9:00am to 10am
Both before and after bariatric surgery, exercise is encouraged in order to maximize outcomes. However, it is important to increase your activity slowly to avoid injury. Our bariatric program offers low impact exercise classes in Griffin Hospital's state-of-the-art gymnasium. Our exercise program provides a safe, comfortable environment for weight loss surgery patients. Each attendee will get a personalized assessment and recommendation for a personalized exercise plan. Cost is $50 per month.
Griffin Bariatrics Exercise Program
SIGN UP TODAY
Registration is highly encouraged for Griffin Hospital's On Track Program. Register online or call 203.732.7108. You can also email us at gbariatrics@griffinhealth.org.