Developing a Healthy Long-Term Diet After Gastric Bypass
Gastric bypass is more than just a weight-loss surgery, it's an opportunity to adopt long-term lifestyle changes that support a healthier, more vibrant existence. One very important component of your lifestyle change after gastric bypass surgery is learning how to adjust your diet long-term to support your evolving health goals year after year. Once you've fully recovered from surgery (typically six months post-operatively), our weight loss surgeons at Griffin Bariatrics recommend adopting these important dietary guidelines:
Make sure you are meeting your daily protein goals – your dietician will educate you on how many grams of protein your body requires.
Keep the amount of fats and carbohydrates you are eating in balance with your dietician's recommendations.
Ensure proper meal frequency and meal sizes – weigh the food you prepare and keep track of calories to avoid overeating. Your dietician will provide you with an optimal calorie range to abide by. As you progress in your journey, this calorie count may be adjusted.
Each meal should contain 50% protein, 25% vegetables, and 25% starches – eat protein first, followed by veggies and the starches.
Consume liquids at least 30 minutes before and after meals.
Pay attention to your body's natural fullness cues – you do not have to finish all of your food during a meal. Always stop when you are full.
Choose lean proteins, whole-grain starches, and healthy fats, along with fresh fruits and fibrous vegetables.
When hungry between meals, lean protein shakes are an optimal choice for achieving satisfying fullness and meeting your nutritional needs.
Stay hydrated.
Adhering to these dietary guidelines can have many benefits:
Optimizing your smaller stomach pouch
Supporting your weight-loss goals
Maintaining your weight loss long-term
Reducing G.I. issues
Providing the nutrition your body needs
It is important to understand that your diet and nutritional needs will continue to adapt as you reach the lifelong maintenance stage. Our surgeons recommend continuing to receive support from your dietician and weight-loss community to stay on track and ensure your physical and emotional needs are being met. To assist our patients, Griffin Bariatrics provides comprehensive support services and helpful resources, which include nutrition classes, a support community of other weight-loss surgery patients, exercise classes, shopping lists, and healthy recipes. All of our programs are designed and led by licensed and experienced medical professionals.
To learn more about post-weight loss surgery nutrition and the support services we provide at Griffin Bariatrics, please contact our knowledgeable team.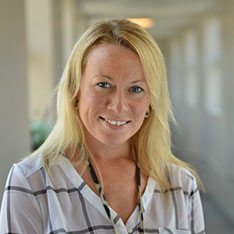 Ask Kim
Questions? Ask Kim!
Get A Quick Response
Need help registering for support groups, monthly workshops or bariatric seminars? Unsure of the process or how to begin? We take pride in offering concierge style guidance for all current and potential patients.