Lap-Band and Bariatric Surgery is not a gimmick at Griffin Hospital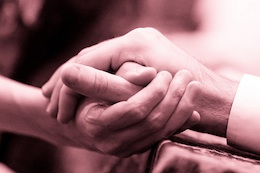 You may have heard in the news recently that a group of weight-loss clinics in Southern California is under scrutiny because of an aggressive ad campaign, insurance fraud and the death of five patients.  This group of Lap-Band surgical centers is being investigated by local, state and federal agencies, including Congress.  At Griffin Hospital, we understand that bariatric surgery is not just a gimmick and it remains the most effective way to combat obesity. Any bariatric surgery, including the Lap-Band, comes with inherent risks. Our informational seminars for prospective patients and pre-operative education describe the inherent risks of bariatric surgery and of the disease of morbid obesity.
Dr. Tim Ehrlich, Medical Director of Bariatric and Metabolic Surgery at Griffin Hospital, has participated in several FDA Lap-Band studies, including the low-BMI study.  He believes that the Lap-Band can be a good choice for the right patient.  Today, there are several bariatric procedures to choose from, and the prospective patient should be cautious when a single procedure is marketed for every patient.  Dr. Ehrlich and his associate Dr. Ramlogan perform several bariatric procedures in addition to Lap-Band, such as Gastric Bypass, Sleeve Gastrectomy and Revisional Bariatric Procedures.
Regardless which bariatric procedure a patient chooses, education and support are key to lifelong success and quality of life after the operation.  Bariatric surgery is work.  Lifelong work.  Many patients describe bariatric surgery as a tool.  At Griffin Hospital, we believe in giving our patients all the tools to fill their tool box.  Here are some tools that we believe are the key to success:
Education. It is not just about knowing the risks and complications of bariatric surgery.  Our education materials and classes include pre-and post-operative issues vital to adapting to a healthy lifestyle.
Nutrition. Knowing which foods to eat and which vitamins to take to ensure the best outcomes is vital to success.  Making these foods appetizing is vital to happiness. Come to an On Track Workshop which includes a cooking demonstration and taste the new recipes that our chef has created.
Exercise. Sure, you have heard this before:  Just exercise!  Our Bariatric Exercise Program is specifically designed with our bariatric patients in mind.  Our expert exercise physiologists take the fear away and make exercise fun.  Our group class provides the camaraderie and accountability that many patients are looking for and produces well-deserved results!
Support. It is central to the success with bariatric surgery.  We provide a variety of support services in order to make every patient feel comfortable and welcome, including:

On Track Support Group – a therapy group for bariatric patients which explores deeper issues such as food addiction, struggles, depression, etc.
Men's Huddle – a social group for men who had bariatric surgery.
On Track Workshop – a monthly, 3 hour workshop that addresses nutrition, exercise and lifestyle of bariatric surgery.  This workshop is fun, motivating and a great way to explore new foods, types of exercise and coping skills.
We invite you to register for an informational seminar to learn more about bariatric surgery.  For more information regarding our comprehensive bariatric surgery program, please contact Kim Fisher, Bariatric Care Specialist at Griffin Bariatrics.
Image from ToastyKen at Flickr.com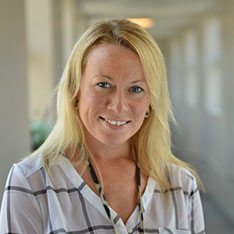 Ask Kim
Questions? Ask Kim!
Get A Quick Response
Need help registering for support groups, monthly workshops or bariatric seminars? Unsure of the process or how to begin? We take pride in offering concierge style guidance for all current and potential patients.