Bariatric Friendly Superbowl Snacks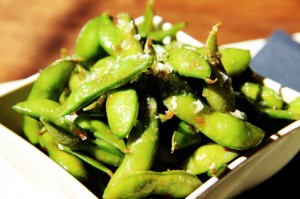 The big game is coming our way soon. You've got your jerseys, your pompoms, the war paint… All you need is some tasty food to nosh on. But what are you going to serve at the big event now that you are post-bariatric surgery? After all, during those tense moments you will be too focused on the game to make good food choices, right? We propose making all your snacks bariatric friendly so you don't have to worry about what you're munching. Your guests won't know the difference.
Healthy Superbowl Snack Ideas
Edamame – Edamame are fresh, green soybeans. Loaded with protein, these tasty pods are perfect for bariatric patients. Pick them up at the supermarket in the frozen foods isle, nuke them for a few minutes and serve them warm with a bit of kosher salt.
Shrimp Cocktail – This is the easiest snack that makes a big impression. Substitute a little less cocktail sauce for a little more lemon juice and you have yourself a delicious protein-rich snack.
White Bean Dip – Put the rinsed contents of a can of white beans in a food processor with a few oil-packed sun dried tomatoes, a clove of garlic, and salt and pepper to taste and you have a dip that can stand up to a crowd. Not into this flavor combination? You can really add any flavor to white beans as they are an easy substitute for sour cream. Serve with crisp veggies to get a burst of nutrients.
Mini Cauliflower-Crust Pizzas – These pizzas are so simple and delicious, you won't understand why you did not make these before. For the crust, roast a head of cauliflower in the oven (400 degrees, 15 minutes). Put the cauliflower and ¼ cup Parmesan cheese, one egg, Italian herbs and salt and pepper in a food processor and whirl until creamy. Scoop out small amounts onto a baking sheet to form little pizzas. Bake at 450º for about 10 minutes until golden. Top with a bit of tomato sauce and shredded cheese. Bake until cheese melts. Yummy!
Hummus – This Mediterranean favorite is also high in protein and fiber. You can find many different kinds of hummus at your grocer or you can try and make your own. To make your own, simply process chickpeas with a bit of olive oil and salt and pepper until creamy.
Crunchy Chick Peas – Chick peas are not just great in hummus. They can be a crunchy treat, too. To make them, rinse canned chick peas and pat them dry (the dryer the better). Spread them out on a baking sheet and add seasonings of your choice (smoked paprika, cumin, Italian herbs, ranch seasoning, etc.). Bake at 450º until crunchy, about 15 minutes.
Deviled Eggs – We know what you're thinking. "My grandmother used to make these!" But think about it, they are packed with protein and are a perfect finger food. Make these better for you by substituting Greek yogurt for mayo and adding lots of flavor with fresh herbs. Deviled eggs, who knew they would be popular again?
So you've got your snacks, you've got your friends, now let the game begin and may the best team win!
For more recipe ideas and information on bariatric nutrition, please sign up for our free monthly OnTrack Workshop. To learn more about bariatric surgery, attend a free weight loss surgery seminar. We would love to see you there!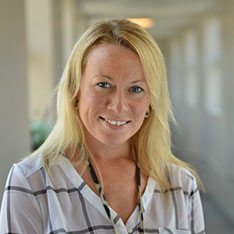 Ask Kim
Questions? Ask Kim!
Get A Quick Response
Need help registering for support groups, monthly workshops or bariatric seminars? Unsure of the process or how to begin? We take pride in offering concierge style guidance for all current and potential patients.