Focusing on bone health and osteoporosis prevention before and after weight loss surgery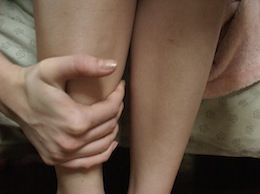 You are probably familiar with the roles that calcium and vitamin D play in building strong bones.  Most people and clinicians think that obese individuals have strong bones, since pressure (weight) on bones makes for strong bones. Recent research indicated otherwise:
Many persons suffering from obesity have a sedentary lifestyle, thus do not have the strong bones previously associated with carrying extra weight
Vitamin D is a fat-soluble vitamin.  Studies have found that persons with large amounts of excess body fat have Vitamin D stored in the fat, unable to release it to help the body build strong bones
Obese persons are more likely to be malnourished, often being deficient in key nutrients and calcium necessary to build strong bones
What can you do to ensure strong bones before weight loss surgery?
All patients meet with a registered dietitian before weight loss surgery to address nutritional concerns to best prepare for weight loss surgery.  General recommendations for patients who will be undergoing bariatric surgery are:
Increasing physical activity – we understand that exercise can be difficult before bariatric surgery, thus we recommend all patients to join our Bariatric Exercise Program.  The caring and understanding staff will develop exercise that will both strengthen your bones and reduce surgical risk.
Taking in Vitamin D daily.  We will recommend formulations that are better absorbed.
Adding Calcium Citrate to your diet.  Calcium citrate does not need to be taken with food and is better absorbed than other forms of calcium.
Making a daily multivitamin part of the routine.  Proper nutrition before surgery decreases the tendency of nutritional deficiencies after surgery.
Getting a bone density test.  Patients that may be at a higher risk are referred for a bone density test at Griffin Hospital.  This allows us to address severe issues before bariatric surgery.
Now that I had bariatric surgery, how can I keep my bones strong?
Bariatric surgery alters the way food is eaten, how much is eaten and how food is being absorbed.  Further, if you were active before bariatric surgery and your bones were used to have pressure on them, then the quick weight loss associated with bariatric surgery will leave your bones craving the weight they were used to.  Here are some things you can do to ensure healthy bones:
Exercise! Weight bearing exercises are necessary for strong bones.  Ideally, do weight bearing exercises such as strength training or Zumba 3 to 5 times a week.
Ensure that you continue taking in bariatric formulated multivitamins.  You are not eating enough to ensure proper nutrition.  You are what you absorb!
Continue taking Vitamin D and enjoy some sunlight every day.  You will be tested regularly to ensure that your Vitamin D levels are where they should be.
Only take Calcium Citrate supplements.  Other supplements will not be properly absorbed.  Drinking milk and eating yogurt alone is not enough to ensure good bone health after bariatric surgery.
Follow-up regularly with your surgeon to avoiding severe complications.  If necessary, bone scans will be recommended to ensure proper bone health.
For fun exercise ideas to strengthen bones and to learn more about bone health, please join us at the On Track Workshop, Saturday, March 24th from 9 AM to noon at Griffin Hospital.  Enjoy your new active lifestyle after bariatric surgery!  Remember that you are only as strong as your bones – take good care of them.
Image by sallylauterback on Flickr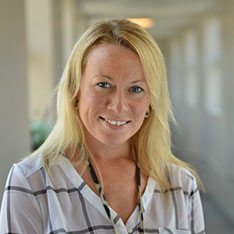 Ask Kim
Questions? Ask Kim!
Get A Quick Response
Need help registering for support groups, monthly workshops or bariatric seminars? Unsure of the process or how to begin? We take pride in offering concierge style guidance for all current and potential patients.