Reduce Food Waste for Health, Financial, & Environmental Benefits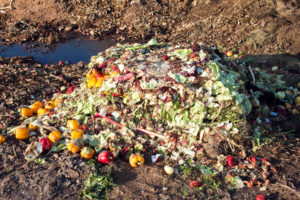 We've all been there – you stuff your fridge with colorful produce with the intention of eating nutritious meals all week. By the time Friday rolls around, all the food is still there and it's not looking so fresh and some of it is past the "use by" date. What's one to do? Turns out most of that food can still be eaten. Read on to learn tips on how to utilize your food instead of just throwing it out:
Don't take "use by" dates so seriously
Those "Best if used by" and "Sell By" dates are not federally regulated. According to the USDA,  many food products (with the exception of baby formula) can be safely consumed after the date label phrase. Foods that have spoiled will have an off texture, flavor, or odor and should not be eaten. For more food safety information visit the USDA website.
"Revive" your food
Floppy carrots and limp lettuce and celery can be crunchy again and good as new when trimmed and soaked in water. Better yet, learn how to store your food correctly so it lasts longer. Onions and potatoes should never be stored together because they actually cause the other one to spoil. For more ideas on how to "save" your food and properly store it visit Stop Food Waste.
Rethink your food scraps
Think you're using all the food you purchase? Not so fast! Those beet greens, asparagus ends, and cauliflower cores can be used in other dishes! Lindsay Jean-Hard, author of Cooking with Scraps: Turn Your Peels, Cores, Rinds, and Stems into Delicious Meals, provides recipe suggestions that utilize the parts of food that we normally throw out. Included in her book are recipes for sautéed beet greens, charred asparagus ends pesto, and white bean and cauliflower core puree with green olive gremolata. Yum! Check out her book: Cooking with Scraps: Turn Your Peels, Cores, Rinds, and Stems into Delicious Meals.
In addition to saving the planet and your paycheck, reducing food waste can boost your nutrition. Did you know there are more vitamins and nutrients in the beet greens than the actual beet (tap root)? And don't be so quick to throw out those cantaloupe seeds – they are loaded with fiber, vitamins, and protein. Try them roasted on their own as a snack or added to overnight oats and yogurt for a nutritious breakfast.
Did you know that 33% of all food produced is lost or wasted each year? Most of this food ends up in landfills where it produces methane, which is a greenhouse gas. In addition to wasting food we are wasting money. The best way to combat that? Buy only the food you need.
Planning is everything
Before you go shopping, do a quick inventory of your kitchen and pantry. See what food you already have and try to come up with recipe ideas to utilize that food item before it spoils.
Simply making a list of the meals you plan on preparing each week can reduce the amount of food you purchase. Be realistic about your schedule and cooking abilities – choose recipes that you actually have time to prepare and that are not intimidating.  If there is a night of the week that you know you will be busy, choose something quick and simple for that night such as a green salad with grilled chicken.
Don't feel like you have the energy to come up with a weekly menu or time to do the shopping? Try a meal delivery service such as Blue Apron which has teamed up with weight watchers to offer low calorie meals. With this service you get to pick your meals and they are delivered to your door each week. The great thing is that the ingredients are already portioned out so no food goes to waste.
Additional resources we recommend checking out:
Stop Food Waste Day
If you are considering weight loss surgery or need assistance with post-weight loss nutrition, we encourage you to contact Griffin Hospital Bariatrics to get the information and support you need!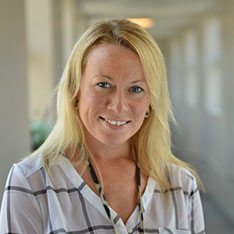 Ask Kim
Questions? Ask Kim!
Get A Quick Response
Need help registering for support groups, monthly workshops or bariatric seminars? Unsure of the process or how to begin? We take pride in offering concierge style guidance for all current and potential patients.