Bariatric Surgery and Weight Management For The Long Run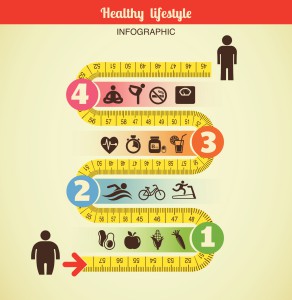 The road to weight loss is hard. Some people may think that having Gastric Bypass, Sleeve Gastrectomy or Lap Band is the easy way out. After all, you had bariatric surgery; the pounds just fall off you, right? We love to talk about the success stories: Amy lost 80 pounds, Peter lost 150. What we need to discuss more is how much work goes into weight loss, regardless if it is lost with the help of weight loss surgery or not.
Bariatric surgery does not make weight loss easier. What it does do, however, is make it more effective. You can see results. If you exercise daily, take care of your mental wellbeing and eat a bariatric-friendly diet, bariatric surgery will ensure that you lose weight. No more dieting and exercising with slow results and gaining the weight back and then some when you start to live like a person who is not on "The Biggest Loser" television show. Bariatric surgery helps you retain control of your weight loss. But it is still hard. Sometimes, it is difficult to stay motivated. It is tempting to kick the healthy lifestyle off the path of continued weight management.
How do you keep going?
Celebrate Small Victories – When talking to friends at support groups and hearing that someone has lost 200 pounds, it is sometimes hard to celebrate the fact that you did not gain any weight back or that your weight loss has been a modest 20 pounds. Remember that 200 pounds are still lost one pound at a time. Celebrate each victory on the path to better health! 5 pounds lost, reduction in blood pressure meds, ability to do a pushup or a sit up, participating in a walk for charity are all achievements that need to be acknowledged and celebrated.
Set Small Goals – If your goal is to run a marathon, then you are easily going to be discouraged if you are a novice runner. First goals may be to start walking and running intervals, 5K races, etc. before you go for a marathon. This is true for weight loss as well. Set small goals of better food choices, 5 pound weight loss, or trying out a new exercise class every other week. It is important to see the end goal, but there is nothing wrong with setting small goals along the way.
Remember the Past – Do you remember when it was really hard to walk up a flight of stairs? When your chest hurt and you were out of breath from trying to tie your shoes? How you didn't feel comfortable in your clothes? How tired you felt? We all really love the new-found energy weight loss brings us and the ability to do new things. Continue to appreciate what your body allows you to do and take advantage of this new-found freedom. When discouraged, remember how far you have come.
To learn more about how bariatric surgery can help you meet your weight loss and health goals, please register for a free seminar. Contact Kim Fisher, Bariatric Care Specialist, to help you find support groups and exercise programs that are right for you.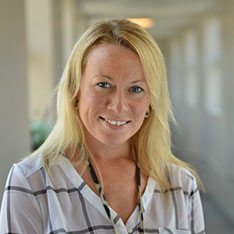 Ask Kim
Questions? Ask Kim!
Get A Quick Response
Need help registering for support groups, monthly workshops or bariatric seminars? Unsure of the process or how to begin? We take pride in offering concierge style guidance for all current and potential patients.