Putting "Me Time" On The Schedule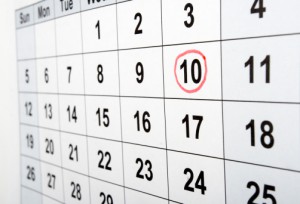 Back to school shopping is in full swing.  Parents are participating in the yearly scavenger hunt for color matched supplies to give their children the best possible start to the school year.  And of course there are also after school ballet classes, the little league games, boy scouts meetings and driving lessons for teenagers to fit into your schedule.  Summer is slipping away fast and so is the "me time" on your schedule.
Regardless if you have a family with children or are a busy professional, scheduling some time for yourself can be very challenging.  We all want more time to relax and exercise, but being able to implement this goal can be difficult and the dreaded (yet always at the ready) Mommy (and/or professional) guilt is just waiting around the corner.
After bariatric surgery, it is strongly recommended (read required) that patients exercise daily, eat a healthy balanced diet that allows for plenty of protein, take daily supplements, find ways of managing stress and get a good night's rest.  Whew!  Now that you are post Gastric Bypass, Lap-Band or Sleeve Gastrectomy, how are you going to find the time to live this healthy lifestyle?  How are you going to put yourself first?  Let's explore some options.
Make yourself the priority – Understand that you will not be able to get the full benefits of weight loss surgery and continue the lifelong healthy lifestyle without it.  Make the commitment to yourself.  If you feel better, you'll be able to better help your loved ones and be more productive.
Learn to say NO – We all want to help and be the hero.  Consider what you will not be able to do for yourself before you say yes.  Don't let others guilt you into agreeing.  You will be seen as someone who values their time. Be your own superhero!
Put "me time" on your schedule – a once in a while treat like a massage is wonderful, but find consistent time to exercise/meditate and put it on your calendar.   You would not dare miss your child's piano lesson.  Make sure not to forfeit your time. Schedule support groups, OnTrack Workshops and Exercise Classes well in advance to ensure that you leave this time free for yourself.
Delegate – Stop thinking that you are the only one that can do time consuming things such as laundry, dishes and other household chores.  Ask your spouse to pick up groceries.  Teach your children to fold laundry and put away dishes.  Many household chores can be done by your kids, teaching them responsibility along the way (see, Mommy guilt has been put in its place).  Things may not be exactly the way you would have done them, but remember – your goal is not perfection, your goal is to have more time for yourself.
No more excuses – there is no reason that you cannot have time alone.  You deserve it.  Avoid statements to yourself that begin with "but I always…" or "they can't do without me".
Shut down the electronics – you ask your children to shut off their games so they can focus on their reading and homework.  Do the same for yourself.  Facebook and television is not "me time".  Replace time surfing the web or watching TV with exercise, reading, meditation, walking on the beach…  Doesn't this sound good?
To find out more about bariatric surgery and the healthy lifestyle support programs through Griffin Bariatrics, please register for a free informational seminar.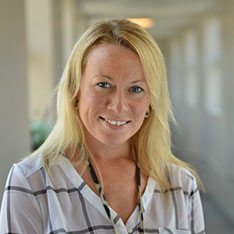 Ask Kim
Questions? Ask Kim!
Get A Quick Response
Need help registering for support groups, monthly workshops or bariatric seminars? Unsure of the process or how to begin? We take pride in offering concierge style guidance for all current and potential patients.