Tools of Success for Bariatric Surgery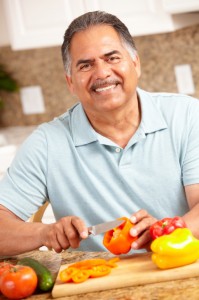 You have often heard that Bariatric Surgery, or Weight Loss Surgery, is a tool for fighting obesity and its related diseases. It is a very effective tool. We now have decades of studies that show the effectiveness of procedures such as the Gastric Bypass and Lap Band. We also have nearly 10 years of data on the Gastric Sleeve and its effectiveness against obesity and comorbid conditions. Bariatric surgery works. It helps patients lose weight, keep it off and most importantly avoid or control diseases such as diabetes, heart disease and cancer.
Unfortunately, sometimes we forget that Bariatric Surgery is not a miracle worker. It takes dedication and very hard work. This is where the other tools in your toolbox need to come in: nutrition, exercise, behavior management, follow-op and support. Let's look at these in a bit more detail.
Nutrition:
Bariatric surgery helps patients feel satisfied with less food. It is the patient's responsibility to ensure that the food is nutritious. Feed your body decadent, healthy food that is rich in protein, low in fat and low in sugar and carbs. Focus on the quality of the food. After bariatric surgery, there is little space in your stomach, so make in a conscious choice to eat nutritionally dense foods such as fish and lean meats, whole grains such as quinoa and legumes, and a rainbow of fresh vegetables.
Because serving sizes are much smaller, we recommend bariatric supplements to ensure the best nutrition. Bariatric multivitamins should be taken every day and calcium citrate three times a day. For patients who have difficulty reaching the 75 g daily protein requirement, a bariatric protein shake can be added to the daily diet. Make an appointment with your bariatric dietitian to ensure optimal nutrition.
Exercise:
Exercise is the key to long term success with bariatric surgery. It will not only help you reach your weight loss goals, but will help you maintain your weight loss for years to come. Exercise is also vital to maintaining strong bones and keeping up your energy.
We recommend that you exercise daily. If unsure of where to begin, check out the Griffin Bariatrics Exercise Program or join one of our walking groups. Not everyone enjoys exercising, but everyone has to do it. But it does not have to be boring. Many patients enjoy dancing, playing softball, walks for charity, or trying out a martial art. If you have joint pain, you may want to consider a water exercise class such as aqua Zumba.
Behavior Management:
Old habits are hard to change. Think about what actions are best for you and how you can take better care of yourself. Often, we put ourselves last, which eats at us slowly and leaves us in dire straits. Take some time for yourself. Enroll in an art class, pray, meditate, do some gardening or talk to a friend. Some patients really benefit from talking to one of our specialized Mental Health Providers. Kim Fisher is here to help you find the right person for you.
Follow-up:
Follow-up is essential to ensuring that your health is not compromised and that you are getting the most out of bariatric surgery. Our bariatric team is here for you. Don't be ashamed if you were unable to lose your target amount or if you gained weight back. Obesity is a chronic and complex disease and we are here to help you.
Support:
Take advantage of the many support services we offer. Even though friends and family are essential in matters of support, they may not be able to give you the support you need. At our OnTrack Workshops, you will be in a nonjudgmental environment. Talk, learn new recipes, stay motivated, exercise, laugh and make new friends.
Please register for our free seminar to learn more about bariatric surgery and our comprehensive program.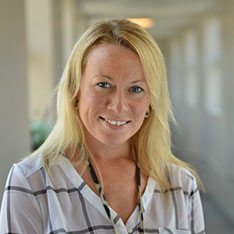 Ask Kim
Questions? Ask Kim!
Get A Quick Response
Need help registering for support groups, monthly workshops or bariatric seminars? Unsure of the process or how to begin? We take pride in offering concierge style guidance for all current and potential patients.