Finding Ways To Exercise With Children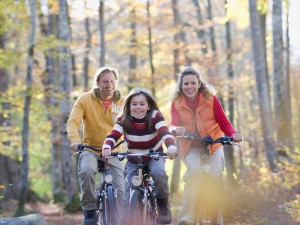 Exercise is an integral part of life after bariatric surgery.  Exercise helps you reach your target goals by getting past those nasty plateaus and also helps you maintain your hard-earned weight loss.  Further, it makes you stronger and has been proven to make you happier (thanks to copious amounts of endorphins released while you sweat it out).  Pre-operatively, exercise is encouraged to reduce operative risk.   Patients who exercise regularly are also much more satisfied with the results of their bariatric procedure, regardless if they had a Gastric Bypass, Sleeve Gastrectomy or Lap-Band.
You hear us talk about exercise all the time. "Join our Bariatric Exercise Program!"  "Participate in our Connecticut walk for charity!" "We had so much fun at Aqua-Zumba class!  Why did you not show up?" Maybe it was because you have children and find it hard to take the time to exercise.  Let's look at some options that you may find helpful:
Walk – if you have a child of stroller age, then walking may be a good option for you.  Invest in a good stroller that allows you to walk at a good pace or even jog.  Use a walking path like the River Walk in Derby, Connecticut that is paved and well lit for your safety.  Would you like to be part of our bariatric community?  Join us at the River Walk!
Embrace the active family lifestyle – often, parents feel that because they spend so much time driving their children to activities and lessons, they have less time to exercise. But parents also have a great advantage:  kids love to be active!  What kid would not love to have you join them when riding a bike, going sledding (and pulling their sled back up the hill), or an impromptu backyard football game?  Act more like a kid and run along with your children.
Make the most of a hectic schedule – Are your kids involved in every possible activity?  Start a new trend:  instead of unfolding your portable chair and gossiping with the other Moms and Dads, walk the perimeter of the soccer field.  Invite some other parents to join you. Cheer for the kids as you walk!  You will not miss a thing – if anything, you will gain a new perspective.
Join in the fun – Why should your kids be the only ones to be able to take fun classes?  Family classes are all the rage now.  You can do karate, fencing, Zumba, tap dancing, even baseball with your child.  Check local martial arts schools, community centers, and clubs for available family classes.
Make "nap time" your time to exercise – If you have a little one at home, take advantage of sleeping baby moments.  You can pop in an exercise DVD or use Yoga flash cards to do a little physical relaxation.
Join a child friendly Gym – Many gyms now have a built in childcare area.  For just a few dollars, you will be able to join that Zumba class or work on your arms while your little one is having a great time playing with friends and doing craft projects.  As parents, we would call this a win-win situation.
If you would like to learn more about Griffin Hospital's patient centered bariatric program, please register for a free seminar.  Kim Fisher, Bariatric Care Specialist, is here to answer your questions about bariatric surgery.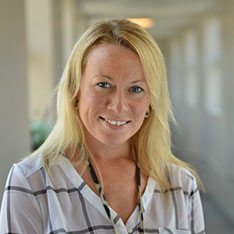 Ask Kim
Questions? Ask Kim!
Get A Quick Response
Need help registering for support groups, monthly workshops or bariatric seminars? Unsure of the process or how to begin? We take pride in offering concierge style guidance for all current and potential patients.