Welcoming in the fall with a bariatric friendly Chicken stew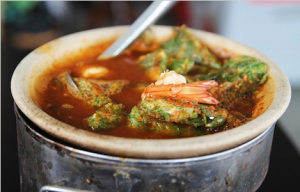 Autumn is a welcomed season in Connecticut.  The crisp fall air encourages longer walks and adventures at the local pick-your-own orchard.  And there is nothing quite as welcoming as a warm stew waiting for you after an active day outside.
Bariatric patients, regardless if they had a Lap-Band, a Sleeve Gastrectomy or a Gastric Bypass, can have difficulty tolerating dry meats, such as grilled chicken or steak.  This in turn leads some patients to avoid meats altogether.  Stews, however, are very well tolerated and are a wonderful, comforting food that keeps well, can be frozen, and packed in small containers for lunch.  Stews are also very family friendly (even kids would have a hard time resisting having a taste after smelling the wonderful aroma throughout the house).  Stews can also be made with vegetarian ingredients such as lentils and beans.  The key to making a bariatric friendly stew is to keep the stew mostly protein and low in simple carbs such as potatoes.  Further, ensure that the stew is chucky, with the meat (if using) falling off the bone or fork tender.  A thin, soupy stew will not stay long in the "stomach pouch" and will leave you hungry much sooner.
Experiment with different types of stew.  Try different types of meat (lamb, beef, rabbit, etc.) and recipes from different cultures, for variety.  To get you started, we thought we would share this Moroccan recipe, modified form America's Test Kitchen.
Moroccan Chicken Tagine with Chickpeas and Apricots
(If you do not have a tagine, a Dutch oven will do just fine)
4 garlic cloves (crushed and minced)
1 tsp smoked paprika
1 tsp cumin
¼ tsp cayenne pepper
1 tsp freshly grated ginger
¼ tsp ground coriander
¼ tsp ground cinnamon
Mix the above ingredients in a small bowl and set aside.
1 large chicken, cut into pieces, visible fat and skin mostly removed
Season with salt and pepper and brown the chicken pieces with a tbsp. of olive oil.  Remove the chicken and set aside.  Drain fat from pot.
½ onion, sliced
3 medium carrots, cut into coins
¾ cups dried apricots, halved
2 lemon peel strips
Heat the above ingredients over medium heat until the onions have softened.  Add the reserved spice mixture and cook until fragrant, about one minute more.
2 cups low-fat chicken stock
1 tbsp honey
Add above ingredients to the pot, scraping up any browned bits.  Nestle in the chicken and its juices. Bring to a simmer and cook about 1 hour until the meat falls off the bone.  If the sauce if very thin, raise the heat and cook uncovered for 10 minutes, stirring occasionally.
1 can chickpeas, rinsed
¼ cup fresh cilantro leaves, roughly chopped
Juice from 1 lemon
Stir in the remaining ingredients, add salt and pepper to taste and serve immediately.  Enjoy!
Every month, at the OnTrack Workshop, our chefs demonstrate new bariatric friendly recipes.  The OnTrack workshop is a fun support program for all bariatric patients. Patients sample new bariatric recipes, learn the latest on nutrition, try out new forms of exercise and talk about issues with others in a welcoming and non-judgmental environment.  Please register to participate. The OnTrack Workshops are free of charge, part of Griffin Hospital's Planetree Philosophy of patient centered care.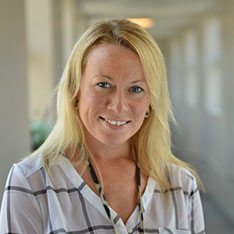 Ask Kim
Questions? Ask Kim!
Get A Quick Response
Need help registering for support groups, monthly workshops or bariatric seminars? Unsure of the process or how to begin? We take pride in offering concierge style guidance for all current and potential patients.