Sochi 2014 Winter Olympics Inspiration for the Weight Loss Surgery Patient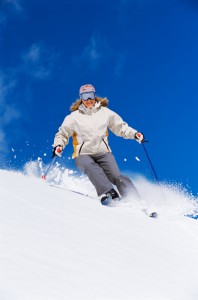 The weather in Connecticut may not be as tropical as it is in Sochi, Russia, but there is still a lot we can be inspired by. It is always exciting to watch the best athletes from around the world compete. Even though you may be sick and tired of the snow storms and the endless shoveling this winter, you have to agree that all this snow lends itself to quite a bit of exercise.
Exercise is an integral part of our Bariatric Program. It helps patients get optimally ready for surgery, makes them recover faster and with less likelihood of complications. How much patients exercise determines how quickly and how much weight they loose and in the long run, how much weight loss is maintained. This is why we keep encouraging everyone to exercise daily. After patients fully recover from Gastric Bypass, Sleeve Gastrectomy, Lap Band or Revisional Surgery, they are no longer limited to walking. It is time to try new things or to pick up a sport they have not done in years. Let the Winter Olympics and the snowy weather inspire you! After all this shoveling, it's time to have some fun in the snow!
Downhill skiing – Connecticut has several small ski resorts perfect for the ski novice or for someone getting back to the sport. You can rent all the equipment necessary for an afternoon of fun, so there is no need to make expensive purchases before you are certain that you will continue to venture into the world of downhill skiing. For the novice, it is a good idea to sign up for skiing lessons, which are available for children and adults and often include the rental of ski equipment. If you are the adventurous type, why don't you give skiing a shot?
Sledding – Olympic bob sledding, luge or skeleton may be a bit over the top, but anyone can have a good time sledding. All you need is a sled or in a pinch an inner tube or large plastic sheet. It may seem easy since it's downhill all the way, but you will quickly realize the full intensity when walking back up the sledding hill (especially is you need to pull an unwilling toddler or two). Sledding is exercise – who knew?
Ice Skating – Take figure skating as an inspiration and go ice skating! You do not need to be able to do any fancy jumps and twirls for an intense workout. Regular skating will get your heart rate going and your muscles working. Most rinks rent skates, so no need to buy equipment for this sport either.
Hockey – You love hockey and drive your kids to practice at 5 AM. Why not play hockey yourself? Luckily, there are several adult hockey leagues in Connecticut that accept all levels of adult hockey players.
Short Track Speed Skating – if you love to watch the speed skaters at the Olympics, why not try Roller Derby? In Connecticut, there are several roller derby leagues for both men and women. You'll get an intense workout, team fun, and you get to stay indoors in the warmth.

Cross Country Skiing – Cross Country skiing is great when you live close to a piste, where the tracks are nicely groomed and when the sun is shining. But what are you to do when there is no such opportunity? Think water exercise. Water exercise classes offer a very rigorous workout and, you guessed it, lots of cross country skiing moves in the water. Join a water class or do it on your own in the shallow end or in the deep end with a water exercise belt. If anything, the warm water in the pool will make you think that you are practically in the sub-tropical heaven of Sochi – at least in spirit.
You can join our Bariatric Exercise Program where patients support each other and get expert advice and encouragement by contacting Kim Fisher, Bariatric Care Specialist. To learn more about Bariatric Surgery, please register for a free seminar.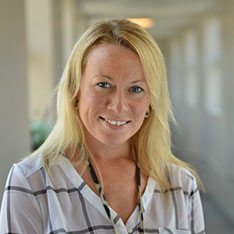 Ask Kim
Questions? Ask Kim!
Get A Quick Response
Need help registering for support groups, monthly workshops or bariatric seminars? Unsure of the process or how to begin? We take pride in offering concierge style guidance for all current and potential patients.