Protein Shake Recipes After Bariatric Surgery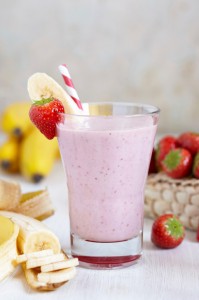 If you've attended one of Griffin's free weight loss surgery seminars, or you have recently scheduled your surgery at our Connecticut center, than most likely you've learned that after bariatric surgery your body needs time to heal and become accustomed to eating smaller portions. That means a change in diet. With the help of your surgeon and a nutritionist, you'll learn how to follow a liquid and soft food diet until your body is ready to eat small portions of regular food again (about 12 weeks).
After surgery it is essential that your body gets plenty of proteins without heading to your local steak house. Proteins are essential because they help your body stay full, regulate blood sugar, and maintain muscle mass. So, how do you get in enough protein, especially during the first liquid phase of your diet? Protein shakes!
Luckily for us, protein shakes come in all kinds of flavors these days. Many health food stores even sell single servings of different flavors and brands so you can find one you like before committing to a large canister. With a few changes you can even make quite a few tasty shakes that will not only keep you satisfied, but will keep you coming back for more long after you've moved past the liquid diet phase.
Vanilla Protein "Milkshake"
These shakes make enough to share! Store extras in the fridge or share them with a family member.
1 scoop vanilla protein powder
1/2 c. unsweetened vanilla almond milk
1/2 c. low-fat cottage cheese
Sweetener to taste
5-10 ice cubes depending on how thick you like your shakes
1/4 tsp. vanilla extract
Change the flavor by adding: 1/2 c. frozen strawberries, 1/2 a banana, 2 tbsp. unsweetened cocoa powder, or a 2-3 tbsp. of your favorite sugar-free pudding mix.
Blend everything until creamy and thick.
Apple Pie Protein Shake
Feel like you're sneaking apple pie a la mode for breakfast, lunch or dinner. Blend until smooth:
1 packet sugar-free apple cider mix
1 c. water
1 scoop vanilla protein powder
1 dash cinnamon
4-6 ice cubes
Most importantly, after bariatric surgery it is important to discuss your dietary needs with one of our nutritionists. Eating enough protein and providing your body with enough nutrients is essential for sustainable weight loss. To learn more about bariatric surgery in Connecticut, contact our weight loss surgery center by calling 888-657-9252, or attend a free weight loss surgery seminar.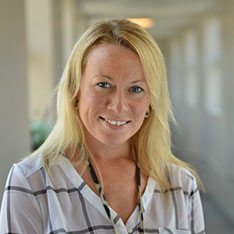 Ask Kim
Questions? Ask Kim!
Get A Quick Response
Need help registering for support groups, monthly workshops or bariatric seminars? Unsure of the process or how to begin? We take pride in offering concierge style guidance for all current and potential patients.