Let 2012 be all about you!
The health benefits of bariatric surgery are numerous and are often the primary reason patients seek out the gastric bypass, the sleeve gastrectomy or the lap band for sustained weight loss. However, results do not happen without hard work and weight loss cannot be maintained without a healthy lifestyle. Implementing a healthy lifestyle is not easy and requires continued effort and time. Putting your own needs first is difficult to do. Goal setting is a good way to enforce a healthy lifestyle.
Important things to consider when setting goals:
Make it measurable
Your goal may be to be healthier, but how do you measure this?  Do you want to have lower triglycerides, have a BMI below 30, gain more muscle mass, be able to run a 5K?  Making your goal measurable will help you see your progress and keep you motivated.
Make it a fun
Truth is, if it feels like work, we are much less likely to stick to it.  Make it a game and involve your loved ones.  For example, if your goal is to increase your protein intake to 75 grams a day, have your kids help you find as many fun and unusual protein rich foods to help you reach this goal.
Make it competitive
What would happen to your motivation if you were competing with a friend to reach your goal?  Would you try harder?  Would you be more likely to go to the gym if you had to pay a friend $5 if you did not show up?
Make it small and temporary
If your goal is to lose 100 pounds, what is the likelihood that you will stick to it long-term and not get discouraged?  Even with bariatric surgery, losing weight is hard work.  Setting a small, short-term goal is much more motivating.  Once you achieve the small goal, set a new one, knowing that you'll be able to achieve it.
Griffin Hospital hosts an On Track Workshop every third Saturday of the month.  This Saturday, January 28th from 9 AM to noon, the On Track Workshop will be discussing goal setting and will have Certified Wellness Coaches available to further explore the implementation of a healthy lifestyle.  Please click here to register, if you wish to attend this free workshop.
*Image from flickr.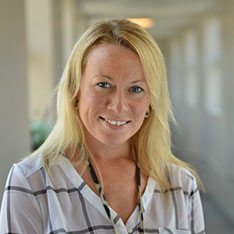 Ask Kim
Questions? Ask Kim!
Get A Quick Response
Need help registering for support groups, monthly workshops or bariatric seminars? Unsure of the process or how to begin? We take pride in offering concierge style guidance for all current and potential patients.