The Seven Habits of Successful Weight Loss Surgery Patients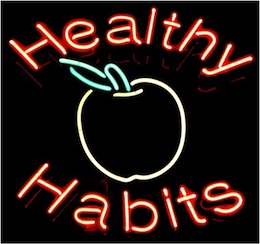 Bariatric surgery is often referred to as a tool toward weight loss. Ever wonder how to best use this tool or what other tools will lead to the best outcomes? We have put together a list of 7 essential components to maximize your weight loss and overall health.
1. Follow-up. The importance of life-long follow-up with the surgeon cannot be understated. It has been proven to dramatically increase weight loss, especially with the Lap-Band procedure. It provides accountability and education, but also can prevent medical concerns from becoming severe.
2. Understand how it works. The Gastric Bypass, the Sleeve Gastrectomy and the Lap-Band provide satiety through a mechanical component: The procedures create a smaller stomach, leading to faster satiety with little food. However, not all foods are created equal. Solid protein sources, such as fish, seafood, legumes, poultry, pork and beef will empty slowly out of the stomach, leading to long-lasting satiety – simple carbs will leave you hungry again within an hour. Thus, we recommend eating protein first, then veggies and rarely starches and fruit. Thin soups, even though they can be high in protein, often do not help with satiety, since they tend to "flush" right through. To create longer lasting satiety, we recommend not drinking when eating (and 30 minutes after) to avoid "flushing" of food out of the stomach.
3. Take bariatric supplements. The most successful patients replace one meal every day with a protein shake to ensure proper protein intake of 75 grams. They also supplement with daily bariatric multivitamins to maintain optimal nutrition. Probiotics have been found to increase weight loss with patients who take them daily. To keep bones strong, 1500 mg of calcium citrate with vitamin D is recommended.
4. Exercise. Patients who exercise 5 times a week lose significantly more weight and have more energy and faster resolution of comorbidities. Most importantly, they are better able to maintain their weight loss long-term.
5. Avoid high calorie liquids. They can be sneaky: they hide in fancy coffees, cream soups, sauces, over-the-counter protein shakes, smoothies, juice and alcoholic beverages.
6. Avoid carbonated beverages. Sparkling water or soda, regardless if diet or regular, can be detrimental to any bariatric procedure. When the cold beverage is consumed, it warms and releases gases, distending and stretching the stomach. Over time, the enlarged stomach will result in a larger capacity and thus weight regain. Further, cola has been linked to weaker bones in a 2006 Tufts University study.
7. Attend support groups. Nobody is expected to do it alone. Support groups will help you implement a healthy lifestyle, address possible food addiction issues and provide a community of friends who truly understand what you are going through. Support group attendance are important both short and long term. The most successful patients attend a support group at least once a month.
Griffin Hospital provides a variety of support services, including support groups, On Track Workshops, and a Bariatric Exercise Program. They are geared to support our patients in developing the 7 habits of successful weight loss surgery patients.
Image from here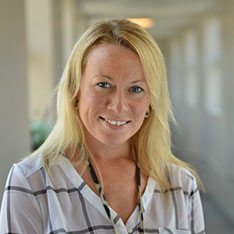 Ask Kim
Questions? Ask Kim!
Get A Quick Response
Need help registering for support groups, monthly workshops or bariatric seminars? Unsure of the process or how to begin? We take pride in offering concierge style guidance for all current and potential patients.