Bariatric-friendly Memorial Day BBQ Recipes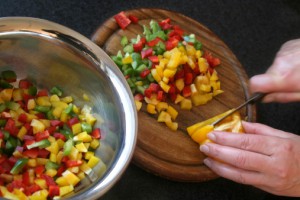 After coming home from the Memorial Day Parade, everyone will be hungry for summertime foods. The usual burgers and potato salad are always appreciated, but what if there were a healthy, delicious alternative that everyone would enjoy? Think turkey burgers. No, not the dry hockey pucks everyone loves to hate: Moist, flavorful, nutrient packed patties so delicious, you'll have to make sure you have plenty on hand. An equally pleasing side dish to serve along the piece de resistance: Quinoa Salad. Light, protein packed and refreshing. You can prepare these dishes ahead, so you can enjoy the parade and your time with family and friends.
Turkey Chia Burgers
Turkey burgers get a bad rap because they tend to be dry and flavorless. Many patients avoid them after the Gastric Bypass because dry foods are hard to break down. But it does not have to be this way. These burgers are packed with flavor from the fresh herbs and are nutrient dense due to the added chia seeds. Chia seeds retain up to 15 times their weight of liquid, so they will keep these burgers super juicy. We recommend serving these burgers without the bun, as bread can be hard to digest after bariatric surgery.
Makes 12 burgers
3 pounds ground turkey
½ cup chopped fresh herbs (such as cilantro, thyme, basil, parsley, etc.)
1 TSP salt
½ TSP pepper
½ cup chia seeds
Mix all ingredients together and form 12 patties. Grill until cooked through. Serve in lettuce leaves.
Quinoa and Bean Salad
Quinoa has quickly become a favorite food for many Lap-Band, Gastric Bypass and Sleeve Gastrectomy patients because it is packed with protein. In this recipe, we bring the protein up a notch by adding some canned beans. This salad is kept bright and light with cilantro, lime and fresh veggies. You could also add a few chopped hard-boiled eggs to add even more protein. This salad keeps well and the leftovers make a great lunch, especially when topped with some shrimp.
This makes enough to feed a crowd and still have some leftover for lunches.
2 cups quinoa
2 small cans of beans of your choice (you could also use chick peas)
½ cup chopped fresh cilantro
1 ½ cups chopped veggies of your choice (tomatoes, peppers, squash, cucumber, carrots, etc.)
½ cup olive oil
Juice of 4 limes
Salt and pepper to taste
Rinse quinoa and simmer in 4 cups of salted water until tender and all water has evaporated. Meanwhile, in a large bowl, combine olive oil and lime juice, and add salt and pepper to taste. Add cooked quinoa, rinsed beans, veggies and herbs. Toss together and enjoy this protein packed, refreshing salad.
Is bariatric surgery right for you? Please register for a free seminar to learn more about bariatric surgery and Griffin Hospital's comprehensive, patient centered support services.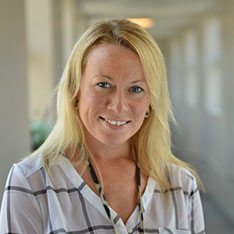 Ask Kim
Questions? Ask Kim!
Get A Quick Response
Need help registering for support groups, monthly workshops or bariatric seminars? Unsure of the process or how to begin? We take pride in offering concierge style guidance for all current and potential patients.