Gardening- Part of a Healthy Lifestyle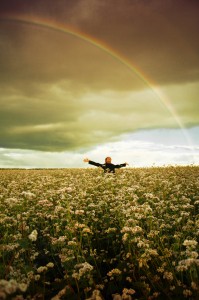 Exercise and stress management are major components of the healthy lifestyle necessary for continued weight loss success after bariatric surgery at Griffin Hospital. Regardless if you had the Gastric Bypass, the Sleeve Gastrectomy or the Lap-Band, knowing how to manage stress and exercising daily is just as crucial to a successful weight loss experience as knowing which foods to eat and which vitamins to choose. In order to be able to stick to this healthy lifestyle, it is important to choose activities that you enjoy. Gardening is an ideal component of a healthy lifestyle. It incorporates exercise and mediation and promotes healthy eating.
Gardening is a great form of exercise. Bending, digging, and reaching are repeated many times through the course of a mornings' worth of gardening. If you have been working out in the gym but feel discouraged because you cannot see immediate results, then gardening may be what you need to boost your morale. With gardening, you can see your work and feel it the next day. You do not need to be an expert gardener to enjoy the benefits of working in your yard. Start of slowly, one section of your yard at a time. Pretty soon, you will find out that you have accomplished quite a feat and have created a beautiful oasis for yourself.
Speaking of oasis – one of the wonderful benefits of gardening is quiet time. You may not be someone who meditates daily, but gardening can be just as effective. We rarely take enough time for ourselves and when we do, we feel guilty about it! Gardening takes the guilt away. After all, you are doing something, right? There is something beyond the earthiness of planting, weeding and harvesting; it may be downright therapeutic. It allows you to ponder your problems in peace, marvel at the beauty of nature, and get a healthy dose of sunshine.
It would not be a stretch to add that gardening promotes healthier eating habits. Even if you do not plant any edible plants, understanding how things grow leads to better food choices. But there is no greater joy than eating the buttery leaves of a quinoa plant in a salad (yes, quinoa can be grown in Connecticut and the leaves are amazingly tasty and tender) or bite into a garden ripe tomato. It is also a fantastic way to get the children to eat healthier. Even the pickiest eater wants to taste the cauliflower he grew himself (especially if the cauliflower has an extraordinary color such as purple or orange). Even if you do not have a large garden plot, you can grow some beans or cucumber in a large pot.
So, what are you waiting for? Put on some gardening gloves, pick up a shovel and get out there!
For more insight into a healthy lifestyle after bariatric surgery or to learn more about bariatric surgery, please contact Kim Fisher, Bariatric Care Specialist. You can also sign up for a free informational bariatric seminar or register for the free monthly OnTrack Workshop.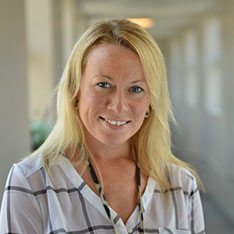 Ask Kim
Questions? Ask Kim!
Get A Quick Response
Need help registering for support groups, monthly workshops or bariatric seminars? Unsure of the process or how to begin? We take pride in offering concierge style guidance for all current and potential patients.