Chia Seeds Can Be A Helpful Supplement After Weight Loss Surgery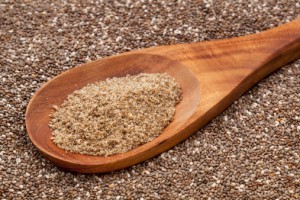 When most people think of chia seeds they think of the green sprouts that provide the "hair" to kitschy pottery resembling the heads of state and cartoon characters (you are probably singing the jingle right now, too). Little did we know in the late seventies that these same seeds that you soaked, as a kid, to grow a green fleece on your clay sheep was also so nutritious.

Maintaining a healthy diet after bariatric surgery is very important. Patients are encouraged to consume a target of 75 grams of protein daily and to ensure proper hydration, adequate amounts of fiber and take daily multivitamin and calcium supplements. This is easier said than done. This is mainly due to the small "pouch" size of Gastric Bypass, reduced stomach capacity of the Sleeve Gastrectomy and the adjustment of the Lap Band System. Chia seeds are a helpful supplement that can add protein, fiber and a lot of nutrition. They are not, however, a replacement for your daily multivitamins and calcium supplements.
The humble chia seed is a great supplement for bariatric patients
Nutritious. Chia seeds contain about 20% protein, a higher percentage than found in many other grains such as wheat and rice. 1 TBSP of chia seeds contains 2 grams of protein and about 30 calories. Chia seeds contain strontium; which helps to assimilate protein and produce high energy. With six times more calcium than milk and their richness in boron, this helps to assimilate and use calcium. Chia seeds also help to strengthen bones. The seeds are an excellent source of essential fatty acids and are a great addition to a healthy diet. Essential fatty acids support proper brain functioning and heart health and minimize arthritis.
Hydrating. The seed can soak up ten times its weight in water. When inside your body, the seeds help you stay hydrated longer, and retain electrolytes in your bodily fluids.
Increase satiety. When added to water and allowed to sit for 30 minutes, chia seeds form a gel. Research suggests that this reaction also takes place in the stomach, slowing the process by which digestive enzymes break down carbohydrates and convert them into sugar. Reducing blood sugar levels after meals inhibits appetite, thus making your bariatric procedure more effective. Further, because chia seeds soak up fluids, they can be used to add bulk to soups and shakes. Denser foods empty slower out of the pouch, creating longer lasting satiety.
Enhance regularity. Similar to psyllium, the swelling action of chia seeds in the body helps to cleanse and soothe the colon, and absorbs toxins while lubricating and strengthening peristaltic action.  Each TBSP provides 4 grams of dietary fiber.
How to integrate chia seeds into your diet
Chia seeds integrate seamlessly into any healthy recipe. They have a very mild, nutty taste and have no odor. Chia seeds are shelf stable and do not need to be ground to ensure absorption. Think of chia seeds as a bariatric food and drink enhancer.
Add chia seeds to Greek yogurt and protein shakes
Add chia seeds to homemade or store bought salad dressings and sauces
Add chia seeds to lemonade flavored nectar for an easy, high protein Chia Fresca.
You will find yourself adding chia seeds to everything.  So please, sing the chia jingle with pride as you sprinkle this little nutrient dense seed over your scrambled eggs at breakfast.
For more information on Griffin Bariatrics Support Services and Exercise Programs, please contact Kim Fisher, Bariatric Care Specialist.  Free informational seminars about Bariatric Surgery are held every month at Griffin Hospital, please click here to register.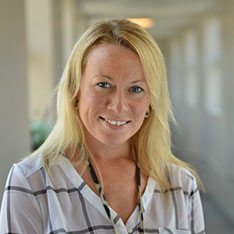 Ask Kim
Questions? Ask Kim!
Get A Quick Response
Need help registering for support groups, monthly workshops or bariatric seminars? Unsure of the process or how to begin? We take pride in offering concierge style guidance for all current and potential patients.