Stay motivated and excited about lifestyle change after bariatric surgery with Griffin Hospital's OnTrack Workshop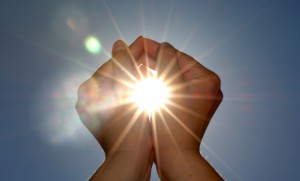 One of the most difficult things to do when losing weight is staying motivated and excited about this new lifestyle change.  Although long term bariatric surgery has been proven to be more effective than exercise and diet alone, staying on the right track can still be a challenge.  Life gets in the way.  We all have the best intentions, but we also have a very hard time putting ourselves first.  Many bariatric patients have learned that if you do not put yourself first, then you can't take care of others either.  Obesity is a chronic disease and although bariatric surgery is a very good treatment, it is by no means a cure.  Thus, regular exercise, a healthy diet and finding ways to manage stress and getting a good night's sleep are integral parts of managing your health long term.  Therefore, taking care of you is the best selfish thing to do!
This month, at our monthly OnTrack Workshop, we will be holding a special event designed to get you feeling good about yourself and motivated to keep going on your weight loss journey.
Exercise segments – fun and quick exercise segments.  Join the party with Zumba Gold (a more slow paced Zumba that everyone can participate in), kick it up to high gear with our Bariatric Boot Camp and learn to defend yourself with our self-defense class intro.
Learn from the experts – Becky McAndrews, Bariatric Physician Assistant, will review key elements of proper bariatric nutrition.  Dr. Vasquez will discuss reconstructive surgery options for bariatric surgery patients and Dr. Jeffries will teach us how to select appropriate footwear to prevent injury when exercising and how to take care of tired feet.
Boosting your body image – J. Jill Women's Clothing Store will have a "dress your size" workshop on how to dress to give your body image a boost.  Learn how to accessorize and dress to show off your best features.  Delphine Geraci, Certified Bariatric Nurse, will give a pep talk on body image and how to embrace the wonderful body you have.
Motivation– Todd Shipley will be showing us ways to stay positive, motivated and excited, no matter what life throws at us.  Todd has such a nurturing outlook that you will be glad you came to hear him talk.
We invite all bariatric patients and persons interested in bariatric surgery to attend this free event.  This special OnTrack Workshop will be held June 16th, from 9 AM to noon.  Please note the special location for this event:  Auditorium, 3 Corporate Drive, Shelton, CT 06484.  Please kindly register for this event.  Should you have questions about his event, other support services or would like to attend a free bariatric surgery seminar, please contact Kim Fisher, bariatric care specialist at 203-732-7108.  Do something great for yourself and your loved ones – put yourself first and come to the OnTrack Workshop!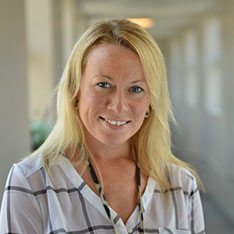 Ask Kim
Questions? Ask Kim!
Get A Quick Response
Need help registering for support groups, monthly workshops or bariatric seminars? Unsure of the process or how to begin? We take pride in offering concierge style guidance for all current and potential patients.