Hearty Soups For Cold Winter Days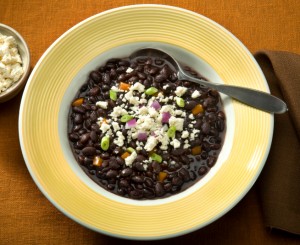 Soups are a great way to make simple, one pot dishes that warm your body and soul and give you the nutrition that you need after weight loss surgery. That said, it is important that these soups be thick, protein-rich and delicious. We at Griffin Bariatrics do not recommend thin soups because they tend to not "stick to your ribs" and provide the long-lasting satiety that protein-dense foods can give you.
Let us explain: Imagine that you just had a cup of tomato soup. With under 100 calories and the low fat content, it may seem like a great choice. However, after bariatric surgery, it is more important to ensure that you have enough protein – typically around 75 grams per day. So the tomato soup that has less than 2 grams of protein per serving does not give you much to run on (literally). Protein takes a long time to break down, so it keeps you satisfied longer and keeps you from feeling deprived. It also keeps your hair from falling out and generally makes you feel like Wonder Woman (or Superman).
There is another reason why tomato soup is not the best choice: It is too thin. You see, bariatric surgery works on the laws of physics, too. Thin soups, like water, go right through you. This is true especially after Gastric Bypass surgery, but also true after Sleeve Gastrectomy or the Lap Band. We all know that it takes quite some time to get the ketchup out of the bottle and you can pour water with ease. Keep this visual cue in mind when you choose your soup at lunch to make the most out of your weight loss surgery. Chili, lentil stews and bean soup are going to be your best soup choices. If the thought of not having tomato soup is too much to bare, do not worry, you can always add a scoop of unflavored protein powder before serving – it will both thicken the soup and add a significant amount of protein to the soup.
Here is a recipe of a fantastic black bean soup that is very easy to make and has a curious ingredient. Can you guess what it is?
Black Bean Soup:
1 TBSP olive oil
2 small smoked sausages of your choice, preferably low fat, in small dice
½ onion, small dice
½ cup carrots, small dice
½ cup bell pepper, small dice (any color)
2 cloves of garlic, finely minced
2 TBSP ground cumin
½ TSP chipotle chili powder
2 TSP ancho chili powder
2 15 ounce cans of black beans, rinsed and drained
2 cups stock (vegetable, chicken or beef)
2 ounces bittersweet chocolate, finely chopped
Greek yogurt and fresh cilantro for garnish
1. Heat oil and add sausage until browned.
2. Add onion, carrots, bell pepper and garlic. Stir frequently until veggies are translucent.
3. Add spices and cook until you smell the wonderful spicy aroma (about 1 or 2 minutes).
4. Add stock, beans and chocolate, simmering until the flavors have merged and the chocolate has melted (about 30 minutes).
5. Top with a dollop of Greek yogurt and fresh cilantro. Yummy!
Our monthly On Track Workshops feature cooking demonstrations and bariatric friendly food tastings. Come join the fun and sign up for the next On Track Workshop. We look forward to sharing more recipes with you.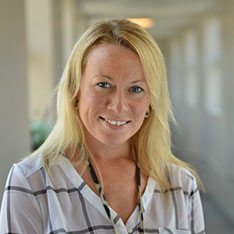 Ask Kim
Questions? Ask Kim!
Get A Quick Response
Need help registering for support groups, monthly workshops or bariatric seminars? Unsure of the process or how to begin? We take pride in offering concierge style guidance for all current and potential patients.