Keeping the Romance Alive After Bariatric Surgery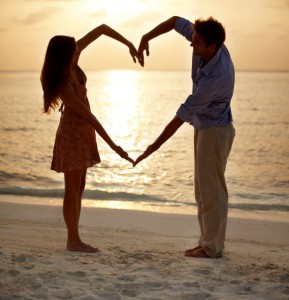 Bariatric Surgery can be tough on relationships. After all, it is a life changing event that requires diligence and adherence to a strict, healthy lifestyle. Even though you may be ready for these changes, your partner may not be as willing to follow you and your new-found energy. Bariatric surgery, like other life changing events, can cause friction in relationships. For this reason, partners are always welcome at our support groups and monthly OnTrack Workshops.
With Valentine's Day around the corner, we thought that we would share a few ways to bring the romance back into the relationship.
Ask: How Are You?
We ask this question all day long, but rarely wait for an honest answer. Take the time to just listen to your partner and find out how they are really doing.
Share an Entrée
Dinner is not very romantic if you eat at different times and different foods. Make dinner worth sharing by bringing out the good china and the candles (or go out to a hidden culinary gem). Choose an entrée that you can both enjoy, eat from the same plate and savor the food.
Compliment
Recognize little achievements as well as the big ones. Make sure to verbalize your pride to your partner.
Exercise together Sometimes, even the most determined exercise enthusiasts have a lazy day. Push each other on and offer to work out together.
Kiss
Kiss for no apparent reason. Don't wait for your lover to kiss you, take the initiative. Especially kiss the parts that your lover is feeling self-conscious about – because you understand the struggle and you know that it is the sum of the parts that make your lover who he/she is.
Tell a Secret
Include your partner in your secrets and trust that he/she will keep them.
Hold Hands
Hold hands when at the movies. Hold hands when going for a walk. Hold hands whenever possible. When you are physically close, it is easier to be emotionally connected.
Share Music
Ask your partner to dance when there is a favorite song on the radio. Make a CD with songs that are special to the both of you and stick it into the car's CD player to surprise him/her during the commute.
Help
Help, do not criticize. Help with chores. Help with responsibilities.
Appreciate
Appreciate the efforts your partner makes to help. It does not have to be perfect or the way you would have done it. Write a card to your partner and list the little things that he/she does that you appreciate and are grateful for.
Give a Foot Massage
Everyone has the ability to give a great foot massage. It will relax your partner and invigorate him/her. And you may just get a foot massage in return to soothe your aching feet.
Show Interest
Learn about your loved one's new hobby, do an activity that he/she would enjoy or include him/her when sharing time with your friends.
Make Time
Put time in your schedule just for your partner. Let him/her know that you value the time you spend with your partner.
Say "I Love You"
Keep the meaning behind these simple words: say it like the first time you uttered these words. Tuck in a little "I love you" note in a lunch box or hand bag. When you think of your partner and it makes you smile – let him/her know.
But most of all, remind your partner that he/she is worthy and deserving and that you are lucky to be with him/her.
To find out more about bariatric surgery, bariatric support services and the bariatric exercise program, please contact Kim Fisher, Bariatric Care Specialist at Griffin Bariatrics.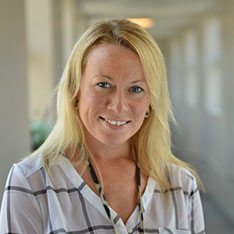 Ask Kim
Questions? Ask Kim!
Get A Quick Response
Need help registering for support groups, monthly workshops or bariatric seminars? Unsure of the process or how to begin? We take pride in offering concierge style guidance for all current and potential patients.