Journaling Helps Staying on Track After Bariatric Surgery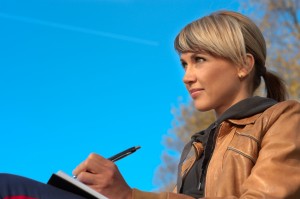 This is a very busy time of the year. Shopping, holiday parties, and family get-togethers can be lots of fun, but we tend to leave our healthy lifestyle habits by the side. Often we are not aware that we are not exercising as much as we should be, eating right or taking enough time to relax.
One of the best ways to stay on track is to journal. You may not consider yourself to be a writer, but there are simple ways of incorporating this daily writing into your routine. You may want to start with a simple notepad or be a bit fancier with a beautiful keepsake journal that fits in your bag. If you are tech savvy, there are many aps available to help track protein content, calories, exercise, etc.

Targeted journaling increases success, especially during the holidays
So you are willing to give this journaling a try – where do you start? You have many options. Here are some things to consider tracking:
Food
This seems like a no brainer, but we all tell ourselves that we do not need to write it down. Most of us are not aware to how much we eat or what we eat. Especially during the holidays, we can get into bad habits and start grazing without even being aware of it. Even a Gastric Bypass patient with a very small stomach pouch can easily munch on small amounts of treats all day. Journaling is not about creating food guilt, but rather observing what and when you eat so you can become aware of it. Enjoy the occasional treats and beware of grazing.
Drinks
Liquid calories are the biggest enemy of Lap-Band and Sleeve Gastrectomy patients. After all, there is nothing to stop you from drinking calorie-dense beverages such as soda, eggnog, juice, wine, beer or cocktails. If you do consume high calorie beverages, write them down and see what that adds up to after a few weeks. Further, if you feel that alcoholic beverages have become a frequent part of your lifestyle, discuss this with your healthcare team.
Exercise
You seem to be running all day long during the holidays, so how could it be possible that you are not exercising? Being busy is different than purposefully exercising. But even super busy shoppers can get a head start by arriving 30 minutes before the mall opens to power walk and there is absolutely nothing wrong if you do leg squats while you are cooking dinner. Give yourself credit for all the hard work you do and write it down.
Emotions
This is the part where many have difficulty with journaling. It does not have to be elaborate. Write down the joys frustrations, successes, stressful moments (and what you did about it), fears, accomplishments, etc. Writing can be very helpful when coping with the holidays and is a wonderful long-term coping tool. Do not judge yourself. Just write the thoughts that come to your head.
To learn more about bariatric surgery, please join us at a free informational seminar or contact Kim Fisher, Bariatric Care Specialist at Griffin Hospital.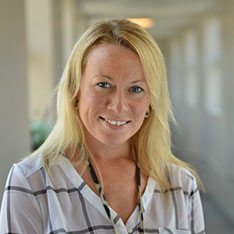 Ask Kim
Questions? Ask Kim!
Get A Quick Response
Need help registering for support groups, monthly workshops or bariatric seminars? Unsure of the process or how to begin? We take pride in offering concierge style guidance for all current and potential patients.