Thanksgiving Give-Back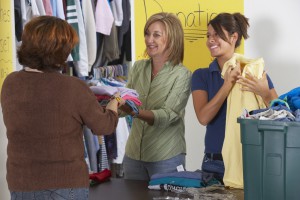 Thanksgiving can be a difficult time for bariatric patients. You may just be recovering from a Sleeve Gastrectomy and have dietary limitations that you need to follow. As a Gastric Bypass patient, you may be struggling with how to avoid dumping syndrome when pumpkin pie is being served. You may be frustrated as a LAP-BAND® patient that your family members do not understand that the weight loss is slower with this type of procedure. And of course, there is always the scrutiny of everyone seeming to look at every detail of your eating habits, weight, fashion choices, exercise routine and happiness. Sometimes, we can all feel at bit overwhelmed and read a bit too much into the "You look great!" comment.
But no matter what our inner dialogue is, let's remember what Thanksgiving is about: Being appreciative. What have you accomplished this year that you were unable to do last year? How do you feel this year compared to last? What have you gained from Bariatric surgery? Keeping these positive thoughts in mind, consider putting all this extra energy that you have to good use. Consider giving back this Thanksgiving. Here are some ideas:
Donate time/money to Superstorm Sandy victims. Many organizations, including the Red Cross, are looking for volunteers and monetary donations to help the victims who are still in dire need of help.

Help feed the hungry. Hunger is a big problem, even in Connecticut. The holidays are an especially poignant reminder of how many families have a hard time putting food on the table. Ways you can help are by donating food to your local food pantry (make it personal and donate as many pounds of food that you lost after bariatric surgery), giving a virtual food donation of money online, or by volunteering your time at a soup kitchen. You may also want to check in on an elderly neighbor who may benefit from a healthy, home-cooked meal and a friendly conversation.
Donate clothing. Especially this time of year, when the weather is getting chilly, warm clothing are always sought after. You probably have a closet full of clothing that are now too big for you. Make another person very happy by donating your clothing to an organization who distributes clothes to the less fortunate.
Connect. Many persons in nursing homes do not have any visitors. Nursing homes are always looking for volunteers to visit with their residents. The little time that you spend with the residents will make a huge impact on them and will leave everyone in a better place.
Get a little Thanksgiving help for yourself
At Griffin Bariatrics we also understand that the holidays, with their focus on family and more often than not, food, can be a difficult time to maintain weight loss and healthy habits. To help keep everyone "On Track" during the holidays, tomorrow's workshop will provide many helpful and healthy Thanksgiving strategies, including Yoga, Thanksgiving menu cooking demonstrations and group discussions of family issues and challenges around the holidays. Please sign up for this free monthly workshop. We look forward to seeing you there and wish you a happy Thanksgiving.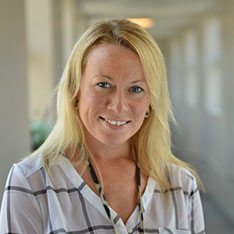 Ask Kim
Questions? Ask Kim!
Get A Quick Response
Need help registering for support groups, monthly workshops or bariatric seminars? Unsure of the process or how to begin? We take pride in offering concierge style guidance for all current and potential patients.