Putting a Cork on Drinking after Bariatric Surgery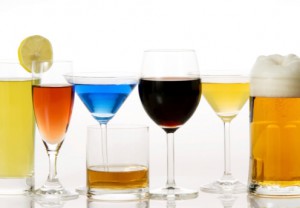 It's summer time and it's getting hot in Connecticut! Everyone is making plans for the 4th of July weekend and taking trips to the beach or state parks to celebrate with family and friends. When the heat rises, so does the consumption of cool drinks you might normally avoid. While it's easy to indulge in tasty beverages when everyone else is enjoying them, after bariatric surgery, it is important to consider the risks of high calorie drinks and the effect alcohol can have on your weight loss as well as your health.
Reasons Why Alcohol and High Calorie Drinks Should be Avoided
Inhibits Weight Loss – you may not be able to eat large quantities of food any longer, but nothing stops you from drinking them (unless you have dumping syndrome because you had a Gastric Bypass). How many calories are in that bottle of Mike's Lemonade? 200. The frozen Margarita you had with your steamed fish and veggies? 480. The small glass of wine after work? 300. The iced coffee you got at the drive through to get you going? 250. Painful and unfair, but these calories add up as well.
Liver Damage – Obesity can cause fatty liver syndrome. Major weight loss associated with the Sleeve Gastrectomy, Gastric Bypass or the Lap-Band will usually reverse fatty liver syndrome. However, especially during the first 18 months after bariatric surgery, it is recommended to avoid alcohol and sweeteners such as high fructose corn syrup. Alcohol and fructose get processed by the liver and thus cause unnecessary stress on the organ. After 18 months, it is recommended to only consume alcohol occasionally to ensure optimal liver function.
Addiction – Alcohol and sugar can have addictive qualities. Some persons are more prone to alcohol addiction after bariatric surgery. This is called addiction transfer. A person may have been addicted to food (binging, comfort eating, sugar addiction, etc.) and transfer this addiction to something else such as shopping, alcohol, gambling, etc. It is not always obvious and it tends to sneak up, slowly building to a full-fledged addiction. Our support groups and monthly OnTrack Workshop specifically address these issues in a nonjudgmental and embracing way.
Cool Drinks That You'll Want to Share
Fresca – Mix together 1 cup of cold filtered water, the juice of 1 lemon or lime, 5 to 10 drops Stevia extract to taste, 1 TSP chia seeds. Let stand for 5 minutes. Stir and enjoy this super-refreshing drink.
Fruit/Veggie Water – if you are bored with water, all you need to do is dress it up! Fill a large pitcher with filtered water, and then add cucumber slices, watermelon chunks, strawberry slices, or a combination thereof. Very decorative and deliciously refreshing.
Tips and Reminders
Avoid Fruit Juice. If you are craving fruit juice, like orange juice, you are better off cutting an orange into wedges and enjoying the fruit. You'll end up with less calories than drinking OJ and will not be tempted to drink the quart of juice that is still lingering in the fridge.
Avoid Bubbles (in your beverages, that is). Carbonated beverages cause gas and bloating, weaken your bones and can stretch the stomach pouch. Better leave the diet coke alone and pick up a refreshing glass of cucumber water. And yes, beer has bubbles, too.
Understand Labels. Don't be fooled by health claims such as "all natural", organic or "healthy"- these terms do not mean calorie-free.
To learn more about bariatric surgery, please sign up for a free seminar. You can also contact Kim Fisher, Griffin Bariatric's Patient Care Specialist.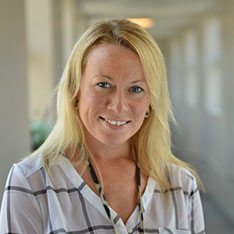 Ask Kim
Questions? Ask Kim!
Get A Quick Response
Need help registering for support groups, monthly workshops or bariatric seminars? Unsure of the process or how to begin? We take pride in offering concierge style guidance for all current and potential patients.