What Our Dietitian Is Eating: Slow Cooker Chicken Cacciatore
Using a slow cooker is ideal for post-op bariatric patients because slow cooking meats produce meat that is tender and moist (a must for patients that cannot tolerate dry/grilled meats). Slow cookers are also a great way to prepare meals when you are short on time – dinner will be waiting for you when you get home!
I always loved my mother's chicken cacciatore dish growing up. She made it the traditional way – by braising the chicken and then frying the vegetables in the remaining fat. If you're short on time and are looking for a way to reduce calories – you can simply skip the braising (and added oil), remove the skin, and place the chicken right in the slow cooker.
The recipe that follows is quick and easy. I've included nutrition information for a "post –op" portion, as well as for a regular portion (for your family members).
Enjoy!
Larissa Zepko-March, RD, CD-N
Clinical Dietitian
Slow Cooker Chicken Cacciatore
Serves 8
1 ¼ pound skinless, boneless chicken breast
28 ounce can crushed tomatoes
1 medium onion – diced
1 red or green bell pepper – sliced
3 garlic gloves – minced
1 tsp dried oregano
1 tsp dried basil
Salt and pepper to taste
Parmigiano reggiano shavings (for topping)
Whole wheat fettuccine – cooked al dente
Directions:
Place chicken in slow cooker and season with salt and pepper. Place garlic, onion, pepper, crushed tomatoes, and other seasonings on top of chicken – mix together. Cover and cook on low for 7 -9 hours or on high for 4 hours. Adjust seasonings after cooking is complete.
Prepare fettuccine according to package instructions. I usually serve this dish with a green salad.
Variations: If you prefer to thicken the sauce – try turning slow cooker to high setting for last hour and removing lid. If you like the taste you can also add 8 oz. of fresh sliced mushrooms. Chicken thighs (skinless with bone) can be used in place of chicken breast.
Nutrition information:
Post –op Portion (2 ounces chicken, ¼ cup whole wheat fettuccine):
202 calories, 21 g Protein, 21.5 g Carbohydrate, 6 g Fat, 2.25 g sugar
Regular Portion (4 ounces meat, ½ cup fettuccine):
346 calories, 38 g Protein, 31 g Carbohydrate, 9 g Fat, 6 g sugar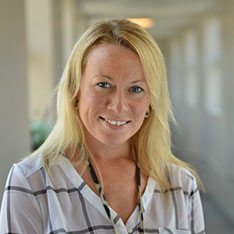 Ask Kim
Questions? Ask Kim!
Get A Quick Response
Need help registering for support groups, monthly workshops or bariatric seminars? Unsure of the process or how to begin? We take pride in offering concierge style guidance for all current and potential patients.