Thanksgiving Strategies Addressed at On Track Workshop for Weight Loss Surgery Patients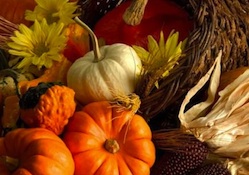 Thanksgiving is just around the corner, and you may already be preparing for the yearly family feast. We put a lot of pressure on ourselves during the holidays and it can be a stressful time. It can be particularly hard after weight loss surgery, especially if not everyone is particularly supportive. Thus, we will be discussing coping strategies at this Saturday's On Track Workshop.
We'll get started with some fun exercise. Come with comfy clothes and get ready to Zumba! We will finish the exercise segment with some holiday exercise ideas.
Dr. Ehrlich, Becky McAndrews, PA-C and Delphine Geraci, RN, CBN will be here to trouble shoot questions and will discuss concerns such as weight regain and post-op complications and the necessity of follow-up after weight loss surgery
Chef Greg O'Gorman is going to be entertaining us with a seasonal cooking demonstration. Come and taste his recipes that are bound to be both nutritious and delicious!
Hillary Freedman, RD will be discussing bariatric nutrition and the special concerns weight loss surgery patients face. She will be discussing Thanksgiving tips for patients who had a Lap-Band Procedure, a Sleeve Gastrectomy or a Gastric Bypass. She will also discuss how to avoid dumping syndrome for Gastric Bypass patients.
Our mental health component will feature a meditation segment and we will be discussing coping strategies for Thanksgiving when dealing with unsupportive family and friends and when dealing with weight re-gain.
Does this sound like fun and the support you were looking for? What are you waiting for? It's free! Please register, so we can save a seat for you (although you are always welcome to walk in).
Following the On Track Workshop, we invite you to attend the Grand Opening of the Clothes Closet at Griffin Hospital. Come and pick out a new outfit for the Holidays! Beautiful, barely worn clothing are available free of charge to all bariatric patients. We have men's and women's clothing and have a range of sizes and styles. Envelopes are available for donations to the Griffin Hospital Development Fund for the Griffin Bariatric Program. All proceeds will go towards education, equipment, and program initiatives. You can also make a donation to the Obesity Action Coalition (OAC). The OAC is the only organization that represents those affected by obesity. To schedule a private appointment for the clothes closet, please contact Kim Fisher.
The next On Track Workshop will be held December 17th and we will be celebrating the holidays together. The On Track Workshop is held every third Saturday of the month, from 9 AM to noon at Griffin Hospital. Each On Track Workshop focuses on the three components of a healthy lifestyle: Behavior modification, nutrition and exercise – in a judgment-free, fun environment.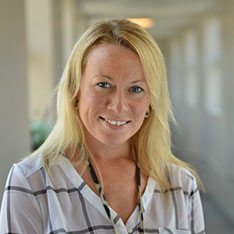 Ask Kim
Questions? Ask Kim!
Get A Quick Response
Need help registering for support groups, monthly workshops or bariatric seminars? Unsure of the process or how to begin? We take pride in offering concierge style guidance for all current and potential patients.