Planetree and Griffin Bariatrics – Unparalleled Patient Centered Care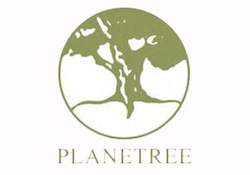 Planetree is many different things to different people. Griffin Bariatrics' Planetree model ultimately is exceptional patient centered care. It's the little details that make the difference: being able to have family and friends nearby for support, the aromatherapy, the relaxing music, and not feeling like being in a sterile hospital environment but rather a caring home away from home. But patients do not come just for the personal care while at the hospital; they understand that Griffin Hospital provides unparalleled support services before and after weight loss surgery. Kim Fisher, Bariatric Care Specialist, ensures that patients have a smooth pre-operative experience and provides concierge services regarding the extensive post-operative patient support program. Some of the support services available to bariatric patients include:
• Bariatric Exercise Program
• Walking Groups
• On-Track Support Group
• On-Track Workshop
• Cooking demonstrations
• Nutrition classes
• Men's bariatric social groups
If you would like to participate in any of the programs offered through Griffin Bariatrics, please contact Kim Fisher or register online.
Introducing Griffin Bariatrics' Clothes Closet at Griffin Hospital
We understand that patients lose weight especially quickly after Gastric Bypass or Sleeve Gastrectomy. Patients are not always able or willing to go shopping for new clothes every few weeks as their body is changing. After all, it makes more sense to save money in the budget to go shopping when the weight has stabilized. But wearing clothing that does not fit properly can affect body image, self-esteem and confidence. Thus, we are proud to announce our fully stocked Clothes Closet, open to all bariatric patients. All men's and women's clothing are in barely worn or new condition. We have coats, professional clothing, casual clothing, accessories and evening attire.
The clothes in the closet are available free of charge. However, if you are able to do so, we would appreciate a donation to the Griffin Hospital Development Fund for the Griffin Bariatric Program. All proceeds will go towards education, equipment, and program initiatives. You can also make a donation to the Obesity Action Coalition (OAC). The OAC is the only organization that represents those affected by obesity. For your convenience, donation forms are available at the clothes closet.
If you have beautiful, gently worn clothing that you would like to donate, please contact Kim Fisher. We only accept clothing that are free of stains and that are ready to wear. Please keep in mind that the items should make the wearer feel wonderful. If you would like to visit the Clothes Closet and see the selection for yourself and maybe find that perfect holiday outfit, please contact Kim Fisher to schedule your appointment. The clothes closet will also be open after the On-Track Workshop, November 19th, from noon to 2 PM. The On-Track Workshop is held every third Saturday from 9 AM to noon at Griffin Hospital.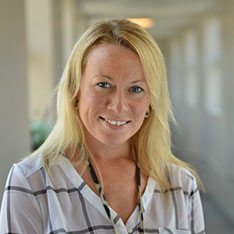 Ask Kim
Questions? Ask Kim!
Get A Quick Response
Need help registering for support groups, monthly workshops or bariatric seminars? Unsure of the process or how to begin? We take pride in offering concierge style guidance for all current and potential patients.