Ways to Save Money on Food during the Pandemic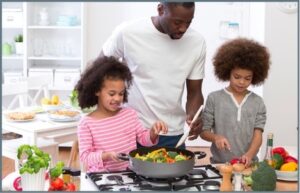 Still at home? Here are some ways to save money on food during the pandemic.
This pandemic has brought with it a unique set of challenges for bariatric patients. While some people are able to work from home, some have been laid off altogether making finances (and eating healthy) a challenge. The positive side of being home more often is that you have more time to prepare healthy meals. Now that you have a little more time to focus on food, let's look at a couple ways you can save money at the grocery store.
Purchase dry beans instead of canned beans
Yes, rinsing, soaking, and cooking dried beans takes time – around 3-24 hours depending on the bean; however, the cooked beans can then be frozen for future use in chili's and soups. The prices difference is significant if you purchase dry beans. According to The Bean Institute a serving of dry pinto beans comes in around 15 cents while a serving of canned beans can be as high as 48 cents. Another benefit of using dry beans? There is virtually no sodium (unless added), while canned beans contain about 200 mg of sodium per ½ cup serving.
Don't waste money on "baby" carrots
Get out your peeler! Baby carrots (or baby cuts) are regular carrots that are grown to be smaller and are then cut and peeled to resemble those cute little carrots that make a the quickest snack for your kids. Unfortunately, these carrots actually cost about three times as much as a bag of full grown, unpeeled carrots. So get out your peeler and eat your carrots the old fashioned way!
Make your own protein shakes
By this time you have probably found a tried and true protein shake to help you meet you daily protein goals (think Premiere Protein or Ensure Max Protein). These ready-to-drink shakes are super convenient but now that you have more time why not experiment with homemade shakes? Try the following recipe for a delicious and satisfying homemade shake:
Ingredients:
2 Tbsp PB2
¾ cup low fat greek yogurt
1 Tbsp cocoa powder (no sugar added)
½ cup skim milk
Directions:
Blend all ingredients together in a blender and enjoy! Ice or water can be added for correct consistency. Experiment with other spices such as cinnamon or vanilla or variation.
Nutrition: 25 g Protein, 202 calories, 15 g total CHO
Experiment with homemade low carb pizza crusts!
The other day a patient shared a recipe with me for shredded chicken pizza "crust". This is not technically pizza dough because no flour is being used but that means that there are very few carbohydrates. Warning – this will not taste like traditional pizza dough – it tastes like chicken. Some people say it tastes like chicken parmesan. Another benefit? It's very filling because the crust is full of protein.
Ingredients:
¾ lb shredded chicken (can also use canned chicken)
1 cup shredded cheese
2 cloves garlic (minced)
2 large eggs
Instructions:
Preheat the oven to 400 degrees F. Line a pan with parchment paper.
Stir together the shredded chicken, cheese and garlic.
Whisk the eggs lightly, then add in. Mix well.
Spread the "dough" onto the parchment paper, as thinly as possible (about 1/4 in thick). Slide the parchment paper onto a pizza stone.
Bake for 15 – 20 min. until firm and golden on the edges.
Let the crust rest for 10 minutes.
Add your favorite sauce and healthy toppings (think non-starchy vegetables). Return to the oven for 10 -15 minutes, until the cheese is melted.
Serving size: About 2 slices
Nutrition (for dough only): 222 kcal, 1 g Carb, 30 g PRO
And lastly, when trying to save money, it goes without saying that free food is the best food. With summer quickly approaching there has never been a better time to plant a garden (no backyard? – try planting a container garden on your back porch or patio).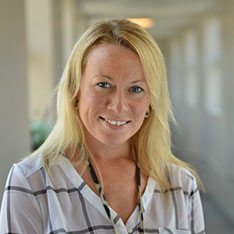 Ask Kim
Questions? Ask Kim!
Get A Quick Response
Need help registering for support groups, monthly workshops or bariatric seminars? Unsure of the process or how to begin? We take pride in offering concierge style guidance for all current and potential patients.