A Healthy Post-Bariatric Surgery Lifestyle Includes Behavior Management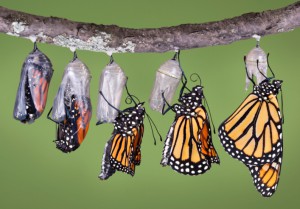 Adapting to a healthy lifestyle after bariatric surgery is the key to optimal weight loss, disease management and weight loss maintenance. The most talked about components of the healthy lifestyle after Gastric Bypass, Sleeve Gastrectomy and Lap-Band are nutrition, exercise and behavior management. Nutritionally, it is well understood that a balanced diet that is low in simple carbs and sugars, rich in lean proteins and supplemented with bariatric-specific multivitamins and minerals is best. Choosing a type of exercise that you enjoy and that you can do every day leads to better compliance of the rigorous exercise requirements put upon bariatric patients. What about behavior management? How does behavior management fit into the healthy post-bariatric lifestyle?
Create a Positive Inner Dialog – Listen to your inner voice. Are you a friend to yourself? Are you encouraging to yourself or do you criticize? Your inner dialog directly affects your long-term success: It is very hard to stay motivated when you keep discouraging and criticizing yourself. Keep a positive attitude and don't forget to compliment yourself.
Surround Yourself with People Who Uplift You – Just as it is difficult to stay on track when you talk yourself down, it is harder when you have people who surround you that do not support your effort. Everyone needs at least one cheerleader. We always ask before bariatric surgery who your support person is: not just short term at the hospital, but more importantly so you have someone (besides our team) to cheer you on. If you feel that you need a cheerleader, contact Kim Fisher, Bariatric Care Specialist at Griffin Bariatrics, she will be glad to introduce you to another bariatric patient.
Manage Stress – This may be easier said than done, but it is a vital part of success after bariatric surgery. Getting enough sleep, meditating or praying, doing an activity you enjoy such as gardening, knitting or painting, and exercise such as Yoga or golf can all be helpful with stress management. Allow yourself to not be perfect all the time. Know your stressors and see if there are ways to reduce them. If traffic is stressful, leave earlier/later to avoid the rush hour. If you feel overwhelmed with the kids, ask a friend to babysit or bring them to the park while you allow yourself to have some quiet time on a bench. Allow others to help you manage stress and find solutions to stressors. Try different approaches to manage your stress – what works for one does not necessarily work for you.
Address Issues that Cause You Pain – sometimes, it is helpful to have professional help. If there are issues that cause you pain and prevent you from living life at its fullest, don't do it alone. Our bariatric team can refer you to some wonderful mental health professional who understand what you are going through. The OnTrack Support Group also helps address sensitive issues and offers rapport in a judgment free environment.
Give Yourself Time- We live in a world where everything happens so fast. Naturally, nothing ever happens fast enough when it comes to weight loss. Understand that you are on your own path. Do not compare yourself with other patients, but ask our team for guidance. Adapting to a new, healthy lifestyle takes time. You are bound to slip up a few times. It is normal. Allow yourself to adapt to the new road ahead and take time to smell the roses.
Attend Support Groups (even if you don't think you need it) – We have created the OnTrack Workshop with the hesitant patient in mind: It is fun, lighthearted, non-judgmental and provides information you can actually use, such as new recipes, exciting new exercise routines and no nonsense advice. Support Groups keep you on track and help keep things in perspective.
Please register here to participate in next month's free OnTrack Workshop. We look forward to seeing you there.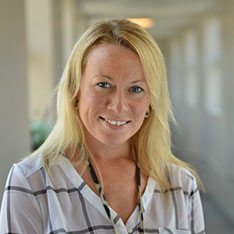 Ask Kim
Questions? Ask Kim!
Get A Quick Response
Need help registering for support groups, monthly workshops or bariatric seminars? Unsure of the process or how to begin? We take pride in offering concierge style guidance for all current and potential patients.