Giving kindness to your post-bariatric surgery body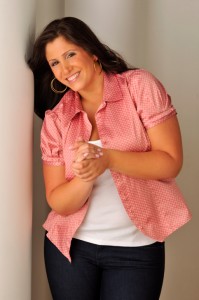 The holiday season is in full swing in Connecticut. The weather is getting colder and it seems that everyone is busy cooking or shopping for friends and loved ones. The holidays remind us to take some time to reconnect with our family and refocus on what is important: love and kindness for one another. It is also a good time for a reminder to be kind and loving to yourself.
Patients who had bariatric surgery such as Gastric Bypass, Sleeve Gastrectomy or Lap-Band have a lot to be thankful for. They are better able to lose weight and keep it off, enjoy better health than before surgery and tend to have lots of new found energy that can come in quite handy during the busy holiday season. However, not all patients are as enamored with their body.
Most bariatric patients can expect to lose between 50 to 80% of their excess weight with the help of bariatric surgery and the very hard pre- and post-op work that comes with a healthy lifestyle. Depending on the surgery type and the total amount of excess weight to be lost, this can mean a total weight loss of 80 pounds or more. Most patients, even under the best circumstances, will not lose 100% of the excess weight. That does not mean that they are a failure. It means that they will most likely lose enough weight to significantly improve their health, longevity and ability to participate more fully in life's activities.
The problem with body image occurs long before bariatric surgery. Ever since early childhood, girls are made to think that beauty is only reserved to the super skinny. It does not fare much better for boys. Looking at the images fed to boys you'd think that masculinity can only be defined with six pack abs (do they ever wear shirts?). We are led to think that bodies must be tight, skinny and bulging with muscles to be appreciated. Many people, including bariatric patients, want a sexy body. But what are we all striving for? Is an overweight body not sexy? Is a body that has been stretched and shrunk because of weight loss any less beautiful? Don't give in to the fabricated norms – after all, sexy is an attitude!
So this holiday season, give your body a little kindness. Appreciate your body. Think of how amazing your body is and how wonderful it is to have a healthier body that lets you do so many more things. It's okay to see its flaws. But see if you can see something you like, too. Most of us are so much harsher when judging ourselves. Treat yourself the way you would treat your very dear friend. Accept compliments from family and friends and understand that they are genuine. See your beauty. See your strength. See your accomplishments.
To learn more about bariatric surgery, please register for a free seminar or contact Kim Fisher, Bariatric Care Specialist at Griffin Hospital's patient-centered bariatric program.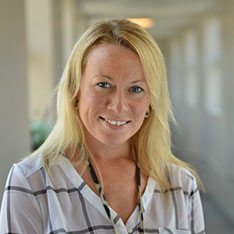 Ask Kim
Questions? Ask Kim!
Get A Quick Response
Need help registering for support groups, monthly workshops or bariatric seminars? Unsure of the process or how to begin? We take pride in offering concierge style guidance for all current and potential patients.