How to get off the weight loss plateau after weight loss surgery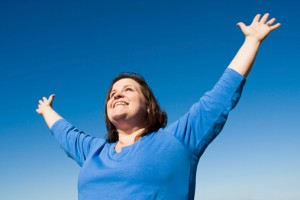 Plateaus happen to most people who try to lose weight. It also happens to patients who have had bariatric surgery. The first thing to understand is that patients who had the Lap-Band Procedure will lose an average of 2 pounds a week over three years. Gastric Bypass and Sleeve Gastrectomy patients lose the excess weight more quickly, following a predictable pattern: the most rapid weight loss occurs in the first 6 months (the honeymoon period), then weight loss slows a bit, but is still significant, until the first year post op. By 18 months, the weight naturally stabilizes.
Understanding the weight loss pattern is important to success with bariatric surgery. It is easy to get wrapped up in the thinking that you do not need to exercise when the weight just seems to melt off at first. But once the honeymoon period is over, most patients (regardless which bariatric procedure they had) will hit a plateau. Besides panicking and screaming in despair, is there anything you can do?
1. First of all, make sure you have all the facts. We all tend to be focused on a number on a scale, but weight loss is not just about losing fat: it is also about gaining muscle. We recommend that you step on a scale once a week, and also measure your hip and waist circumference. You may not have dropped any weight in 2 weeks, but you may have lost several inches.
2. Follow-up with your surgeon and clinical team. Follow-up is essential to ensure optimal weight loss. The clinical staff will review the three essential components of a healthy lifestyle (nutrition, exercise and emotional well-being) so you can better focus on an area that needs more attention. Further, if you had a Lap-Band, regular adjustments are essential to optimal weight loss.
3. Change up your exercise routine. The daily walk that used to be a challenge for you before bariatric surgery may not be enough to get your heart rate up any longer. Being active is not enough to continue to actively lose weight. Try a new form of exercise such as water-zumba, karate, swimming, jogging, tap dancing or weight-lifting.
4. Ensure that you consume a minimum of 75 grams of protein a day and watch the carbs. With summer approaching, try to choose seasonal foods that are delicious and bariatric friendly such as steamed clams, grilled fish, summer salads topped with eggs, turkey or ham and bariatric protein shakes made with an extra handful of summer berries.
5. Manage your stress and sleep 7 to 8 hours at night. Stress and lack of sleep are the biggest triggers of sweet cravings. Maybe you could join a Yoga class? Make your sleeping needs a priority by shutting the TV off early and ensuring a good night's rest.
6. Watch what you drink. Fluids are the easiest way to add calories to your diet. Did you go back to drinking juice or soda? The glass of Merlot that you may be having every evening may help you relax, but it also adds 160 calories. This translates to a 16 pound weight gain in a year.
7. Not sure what is going on? Go back to journaling. An easy to use journal page can be downloaded here.
There is no reason to struggle with plateaus alone. Please come to this month's On Track Workshop, Saturday, May 19th at Griffin Hospital from 9 AM to noon, where we will be discussing more strategies to get off plateaus. We will also look at the hidden sugar content of foods and manage stress with a yoga class. Please register for this free event here. We are looking forward to seeing you there!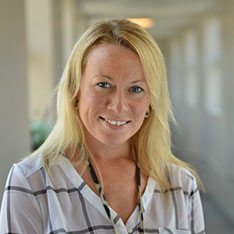 Ask Kim
Questions? Ask Kim!
Get A Quick Response
Need help registering for support groups, monthly workshops or bariatric seminars? Unsure of the process or how to begin? We take pride in offering concierge style guidance for all current and potential patients.