Give your body a boost after Weight Loss Surgery with Probiotics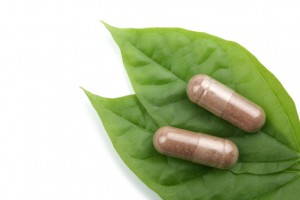 The human digestive system is normally home to several kinds of healthful, "friendly" bacteria called probiotics. Probiotics are vital for many important biological functions, including digestion; combating harmful bacterial, fungal and yeast infections; manufacturing Vitamins B and K; producing hormones to store excess nutrients; and stimulating the immune system. Major surgery, stress, the use of antibiotics and acid blockers, illness, and poor nutrition can deplete the body's natural supply of probiotics.
Benefits of taking daily Probiotics
• Improves weight loss after bariatric surgery. Patients who consume probiotics every day lose more weight than those who do not.
• Supports normal digestion and may benefit nutrient absorption, especially B12
• Supports local immunity in the digestive system and is helpful in speeding up the timeframe of clearing infections
• Lowers bad cholesterol and raises good cholesterol levels
• Prevents diarrhea and irritable bowel syndrome
• Prevents and treats vaginal yeast infections
• Reduces the severity of eczema and dermatitis
• Reduces the severity of colds and the flu
Recommendations for probiotics supplementation
Natural food sources of probiotics include yogurt, kefir (fermented milk), some cheeses, sauerkraut, kimchi (Korean spicy fermented cabbage) and tempeh (fermented soy bean paste). However, it is questionable if the probiotics in some of these commercially prepared foods can survive the pasteurization, transportation and storage.
Probiotics supplements come in freeze-dried formulas (like Bariatric Advantage Probiotics) that are shelf stable and do not need to be refrigerated. Many brands though need to be refrigerated, since many probiotic bacteria are sensitive to heat and moisture. Ensure that if you chose to buy probiotics that need to be kept cool that you buy a reputable brand and from a store that sells a lot of product and is familiar with the storage needs of this formulation.
It is advised that persons who are undergoing chemotherapy or are taking immunosuppressive drugs do not take probiotics. However, bariatric patients are encouraged to take one supplement a day with food. If you wish to learn more about bariatric nutrition or bariatric surgery, please contact Kim Fisher, Bariatric Care Specialist at Griffin Bariatrics to attend one of our Bariatric Surgery Seminars or OnTrack Workshops.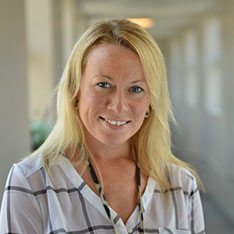 Ask Kim
Questions? Ask Kim!
Get A Quick Response
Need help registering for support groups, monthly workshops or bariatric seminars? Unsure of the process or how to begin? We take pride in offering concierge style guidance for all current and potential patients.