This Halloween, treat YOURSELF!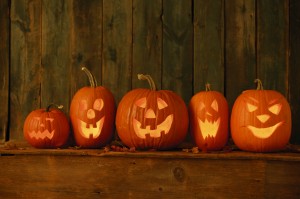 Of course Halloween is a time to indulge the little goblins that come to your door after dark. But with all the tricks that you put on yourself all year long, don't you deserve a treat? Life after bariatric surgery is not always a walk in the park, hurdles can make the steep path downright scary. You may have been losing weight at a fantastic pace after the Gastric Bypass, but find that you really need to get into high gear with your exercise regimen to drop the last 20 pounds. Or, even though you opted for the slow and steady weight loss of the Lap Band, you find yourself envious of the Sleeve Gastrectomy patients and their faster-paced weight loss. Changing to a healthy lifestyle can be fun, but also involves a lot of work and brings many well-intentioned, but not always welcomed advice from friends and family. So make a new tradition for yourself: make Halloween the day you treat yourself and let go of all the unwelcomed tricks!

A few suggested treats to get you started:
Get a massage – If just the thought of a massage leaves you more relaxed, then what are you waiting for? Massage helps the body release those feel-good hormones called endorphins and will leave you on cloud nine. Not sure if you are ready for a full-body massage? You can try a seated, fully clothed backrub or a facial massage.
Curl up with a book – We run around so much sometimes that we don't allow ourselves the time to just read. Get away from Facebook and the report you were reading for work and get lost in a story.
Hire a cleaning service – Is housework stressing you out? The budget may not allow you to have someone clean your home every week, but even a onetime service call is a wonderful treat. Let someone else do the chores for once and return to relax in a clean home.
Indulge in a pedicure – Both men and women enjoy a little papering. After all, your feet have been working hard with all the walking you have been doing. Pay a little extra and get a relaxing foot and leg massage, too.
Workout with a Pro– Working regularly with a personal trainer may not be very budget friendly, but even one session can bring new energy and fun into your workout. Find out how you can make your exercise routine a daily treat.
Take a cooking class – Are you are stuck in the rut? Are you eating chicken everyday not knowing what to cook that is bariatric friendly anymore? Make meals something to look forward to again by learning new recipes that are high in protein, low in carbs and low in sugar. A good place to start is the monthly OnTrack Workshops, which feature cooking demonstrations of bariatric friendly and delicious recipes.
Add bubbles – Lock the door of the bathroom and prepend you are the glamorous star of an old movie. Take the kids bath toys out of the tub (you may keep the ducky) and light the candles, put on the music and pour the bubble soap. Ahhhh!
To learn more about the comprehensive, patient-centered Bariatric Surgery Program at Griffin Hospital, please register for a free seminar.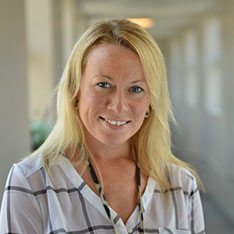 Ask Kim
Questions? Ask Kim!
Get A Quick Response
Need help registering for support groups, monthly workshops or bariatric seminars? Unsure of the process or how to begin? We take pride in offering concierge style guidance for all current and potential patients.