How Do I Choose the Right Bariatric Surgeon?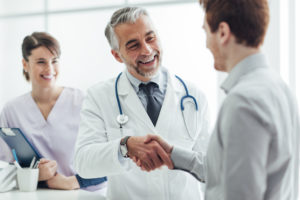 One of the most important decisions you will make in the bariatric surgery process is selecting the doctor to perform the procedure. There are many well-trained weight loss surgeons in the nation. But in addition to credentials, you also want to find a physician and a practice that listens to your concerns, answers your questions, and makes you feel comfortable about your treatment plan. Weight loss surgery is a lifelong journey, and if you don't feel comfortable with your surgeon, you may feel less inclined to follow-up with the support programs and routine check-ups, which could reduce your chances for success. Our recommendations for finding a qualified bariatric surgeon are as follows:
Ask how much experience the doctor has performing your specific procedure
Review the patient resources and comprehensive weight loss support programs the practice offers
Check to see if the surgeon is a member of the American Society for Metabolic and Bariatric Surgery (ASMBS)
Check to see if the surgeon is board certified in general surgery, and if he or she has additional training in the field
Ask to meet with or speak to patients who have undergone the procedure
Ask how many different procedures the surgeon performs (if they only perform one technique, they may feel inclined to suggest that as a solution even if it's not the best option for you)
You may also want to ask yourself:
Does the surgeon try to understand my lifestyle?
Do I feel supported and heard by the physician and the medical team?
Does the surgeon answer my questions and help me become well-informed?
A weight loss surgeon dedicated to patient care will welcome many questions and be ready with answers or suggestions on how to find the answer. He or she will take the time to get to know you and walk you through your medical options and what to expect from each. It's ok to meet with more than one bariatric surgeon; the most important thing is to find the right doctor for your needs, goals, and health.
Ready to learn more? Contact our team to see how Griffin Bariatrics prioritizes the patient experience.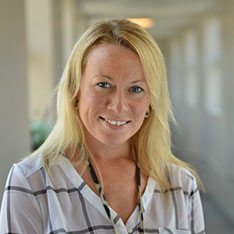 Ask Kim
Questions? Ask Kim!
Get A Quick Response
Need help registering for support groups, monthly workshops or bariatric seminars? Unsure of the process or how to begin? We take pride in offering concierge style guidance for all current and potential patients.