Have Fun Like a Kid Again on Mother's Day!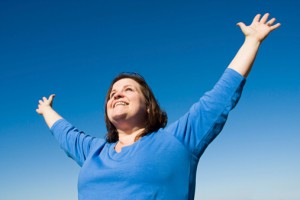 When is the last time you had some belly-laugh, jump up and down kiddo fun? Mother's Day should be about allowing yourself to be a kid again – at least for one day. After bariatric surgery, patients are very committed to a healthy lifestyle. Regardless if they had Gastric Bypass, Sleeve Gastrectomy or a Lap Band, patients understand that they need to exercise every day, eat healthfully with plenty of lean protein, and take time to "smell the roses". All this is great advice, but is it still fun? If going to the gym seems like torture and you seem to be pulling your hair out lately, then it's time for some kiddo fun.
Some time ago, at our monthly OnTrack Workshop, we had a hooping demonstration. Yes, that's right. We had fun with a hula hoop. It was such a popular event and lead to several patients taking hooping classes and many continuing to hoop every day. We thought that it would be time for a refresher course.
The Right Hula Hoop
If you tried hooping with your kid's hula hoop and were distraught that you are not the champion that you used to be, have no fear: You did not have the right hoop. A hula hoop should be heavy and should reach at least to your belly button when standing on its side. The best hoops are the ones you make yourself (or that someone makes you for Mother's Day, hint). For about $30 you can make 7-10 hoops, enough to share with your weight loss buddies and family and friends.
You will need:
All items can be found at home improvement stores in the irrigation aisle:
¾ inch poly tubing (100 feet roll about $15-20)
¾ inch connectors (bag of 10 connectors about $3-4)
Ratcheting PVC cutter ($12, easiest way to cut tubing, but any saw would also work)
Colorful tape (duct tape, electrical tape, etc)
To make your hoop, simply cut the tubing so the formed hoop comes to your belly button. Soak the ends in hot water to make connecting your hoop easier. Decorate with tape – see, already fun!
Hooping Tips
Sure, hooping can easily be brushed off as child's play. But it is a great cardio work out and really works your core. A few things can make taking your new hoop for a spin a bit easier:
Wear fitted clothing
Give it a good starting spin
Try putting one foot slightly in front of the other
Contrary to popular belief, the motion is not circular, it is front to back.
If you don't succeed the first few times, try again!
Have fun!
If you would like to learn more about new and exciting ways to implement a healthy post-bariatric surgery lifestyle and meet new friends, please sign up for the next OnTrack Workshop. Monthly Bariatric Surgery Seminars are also available for patients who are exploring their weight loss options. To register for a seminar, or to learn more about Griffin Hospital's bariatric program, please contact Kim Fisher, Bariatric Care Specialist.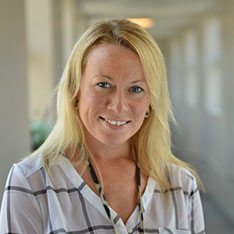 Ask Kim
Questions? Ask Kim!
Get A Quick Response
Need help registering for support groups, monthly workshops or bariatric seminars? Unsure of the process or how to begin? We take pride in offering concierge style guidance for all current and potential patients.