Expanding Customer Service for Weight Loss Surgery in Connecticut
At Griffin Bariatrics, we understand that it can be very difficult navigating required pre-operative appointments, keeping track of support groups and other available resources, and staying informed with the latest recommendations as they relate to nutrition, vitamin intake, healthy lifestyle, and follow-up.  Weight loss surgery, regardless if you had the Gastric Bypass, the Lap-Band® Surgery or the Gastric Sleeve Procedure, requires long-term follow-up and requires support and a comprehensive exercise program for the best possible outcomes.   Kim Fisher, Bariatric Care Specialist, is the newest member of our team.  Kim's role is to help preoperative and postoperative clients acquire the most out of the services offered through Griffin Bariatrics and ensure that all clients' needs are being met.
Organizing support services and events, such as free Seminars, Health Fairs, exercise classes and the On Track Program, are all part of Kim's responsibilities.   She is committed to adding additional support services as the need arises and is looking forward to hearing your recommendations and ideas to continue to provide outstanding, long-term bariatric support services.
Kim reviews education materials and provides resources to meet the needs of all our bariatric clients and their families to help them succeed.  Kim's goal is to create a community where everyone feels safe and comfortable to share and wants to participate.  She is looking forward to empowering each client to adapt to a healthy lifestyle and providing the necessary tools to achieve it.
A passion for facilitating wellness
Kim holds a Bachelor of Science degree in Nutritional Science from the University of New Hampshire and is a Certified Wellness Coach through Wellcoaches®.  Prior to joining Griffin Bariatrics, Kim worked as a Wellness Coach with LifeCare, LLC where she helped numerous people reach their individual wellness goals. Her experience working with many different populations, her empathy and her ability to keep clients motivated by being their cheerleader makes Kim a natural fit as the Bariatric Care Specialist. You will find that Kim is very approachable and easy going.
In her spare time you might find Kim out running, at a Yoga class, or at a beach with friends and family. A Cape Cod native, Kim also loves to explore new places and travel with her husband.
Please join us in formally welcoming Kim Fisher to the Griffin Bariatrics team this Saturday, July 16th, from 9 AM to noon at this month's On Track Workshop at Griffin Hospital in Connecticut.  We will be doing some fun exercises with everyday household objects and learn some new summer inspired bariatric recipes – all in a welcoming, judgment-free environment. We would love to see you, please register to save your spot.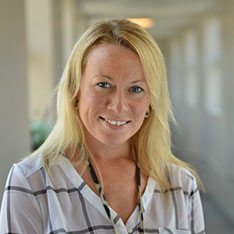 Ask Kim
Questions? Ask Kim!
Get A Quick Response
Need help registering for support groups, monthly workshops or bariatric seminars? Unsure of the process or how to begin? We take pride in offering concierge style guidance for all current and potential patients.