Healthiest Barbeque Recipe of the Season
Summer brings us many exciting and fun activities, but it also offers challenges in form of enticing high-calorie foods. That's when motivation and focus on a healthy regimen are instrumental in maintaining and enhancing weight loss after bariatric surgery. Here at Griffin Bariatrics, we want to make sure that our Connecticut bariatric patients stay faithful to their goal and maintain an optimal low-calorie nutritional program.
One of the favorite summer pastimes is gathering with friends and family over sizzling barbeque. But did you know that high-fat meats top the list of the unhealthiest foods of the summertime? In fact, let's take a look at this list:
High-fat meats, sausages and hot dogs (one steak can pack up to 1,500 calories/120 grams of fat!)
Daiquiri, pina colada and other cocktails (up to 800 calories)
Smoothies and slurpees alike (over 700 calories)
Ice cream (over 600 calories for a treat in a cone)
Salads with mayonnaise (up to 180 calories per serving)
These are some of the most preferred items on many dining tables, and we understand that it can be easy to become discouraged by these numbers. But that does not mean that you have to say "good-bye" to delicious food. Let's take barbeque for example. With a little creativity, you can still enjoy it and even pleasantly surprise your loved ones at your next barbeque party.
Try this delicious recipe from Griffin Bariatrics that will wow everyone at your party while keeping your nutritional needs in check:
Baked BBQ Salmon Recipe
¼ cup pineapple juice
2 Fresh lemon juice
4 Salmon Filet-6 ounces each
2 Tbs. Brown Sugar
4 Tsp. Chili Powder
2 Tsp. Grated Lemon Rind
¾ Ground Cumin
½ Tsp. Salt
¼ Tsp. Cinnamon
Marinate Salmon in lemon/pineapple for one hour-remove salmon from marinade and discard.
Combine remaining ingredients and rub onto fish. Place onto baking dish sprayed with cooking spray. Bake 12-15 minutes or until done.
Calories: 225
Fat: 6 grams
Protein: 34 grams
Carbohydrates: 7 grams
Our experienced team at Griffin Bariatrics provides a full range of weight loss support services to our Connecticut patients. Our advanced professionals will walk you through each step of your weight loss journey from education, to thorough evaluation and consultation, to advanced procedures, such as gastric sleeve and gastric band, to full nutritional and emotional support. You can also take advantage of our seminars and support groups free of charge.
Register for a weight loss surgery seminar or find a free weight loss support event today.
Griffin Bariatrics is empowering healthier living.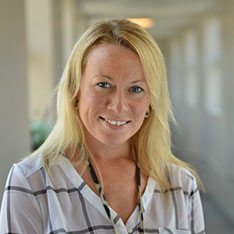 Ask Kim
Questions? Ask Kim!
Get A Quick Response
Need help registering for support groups, monthly workshops or bariatric seminars? Unsure of the process or how to begin? We take pride in offering concierge style guidance for all current and potential patients.