Griffin Bariatrics Expands Dietitian Services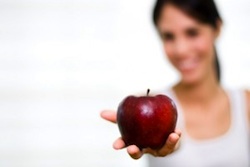 Please join us in welcoming Hillary Freedman, Registered Dietitian, to our expanding bariatric team. Hillary is a key member of our team and bridges the services provided by Griffin Hospital and Dr. Tim Ehrlich. Griffin Bariatrics, in keeping with the Planetree Philosophy of Patient Centered Care, appreciates the importance of making dietary services personable and accessible. Thus, Griffin Hospital brought the dietary services to where they are most convenient for bariatric patients. Hillary Freedman is sharing office space at the new location of Ehrlich Bariatrics in Shelton, so she can get to know each patient personally and understand their individual nutrition needs throughout their weight loss journey. She works hand in hand with Dr. Ehrlich and his team to create a comprehensive plan that ensures the best nutritional outcomes after weight loss surgery.
As a registered dietitian, Hillary provides a central component of the comprehensive patient care vital to weight loss surgery. Hillary supports patients who need to be on an insurance-mandated medically supervised diet and ensures that all the requirements are being met. Pre-operatively, Hillary is counseling patients on the specific nutritional expectations of the Gastric Bypass, the Lap-Band and the Sleeve Gastrectomy. When patients are at Griffin Hospital recovering from bariatric surgery, Hillary is there to answer questions about the bariatric diet and give comfort with a familiar face. Because she works out of the Ehrlich Bariatrics office, she is able to offer unsurpassed support and counseling post-operatively as well. Hillary is planning on leading Business Class Dinners, On Track Workshops and various other activities to benefit the patient.
About Hillary Freedman, RD
Hillary attended college at the State University of New York College at Oneonta and earned a Bachelor's degree in Biology with a minor in Chemistry. After completing her degree, she pursued a second degree in Nutrition at Russell Sage College in Troy, NY. Upon graduation, Hillary began her graduate studies in Applied Nutrition at Sage Graduate School and plans on finishing her Master's degree in the future. Hillary completed her year-long internship at New York-Presbyterian Hospital in New York City.
Hillary's excitement about joining the bariatric program at Griffin Hospital is obvious when you first meet her. She is eager to bring her skills, knowledge and passion for nutrition care to the program. Nutrition is her passion, although she has many other interests including traveling, exercising and cooking. In her free time, she stays busy taking care of her Goldendoodle puppy, McGregor, and planning her September 4th, 2011 wedding.
Come meet Hillary at the On Track Workshop, this Saturday, August 20th, from 9 AM to noon at Griffin Hospital. Please contact Kim Fisher, Bariatric Care Specialist, to learn more about the comprehensive bariatric support program at Griffin Hospital, such as support groups, nutrition classes and the bariatric exercise program.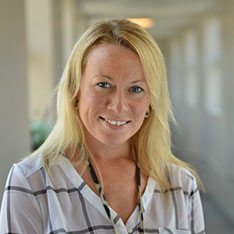 Ask Kim
Questions? Ask Kim!
Get A Quick Response
Need help registering for support groups, monthly workshops or bariatric seminars? Unsure of the process or how to begin? We take pride in offering concierge style guidance for all current and potential patients.