Weight Loss Surgery Friendly Ice Cream Recipes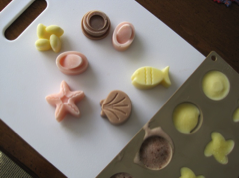 After bariatric surgery, it is important to avoid simple sugars and to adhere to a protein-rich diet that is low in fat and supplemented with bariatric formulated multivitamins and calcium citrate. Following these dietary recommendations for weight loss surgery maximizes weight loss and helps maintain muscle mass, while maintaining optimal micro-nutrition. But what are you supposed to do when the heat is on and you are just craving a cool treat? Make it yourself and let go of the guilt!
Here are a few of the recipes that were demonstrated at last Saturday's On Track Workshop:
Orange Creamsicle:
4 oz. water
4 oz. skim milk
1 ½ scoops Bariatric Advantage Orange Cream High Protein Meal Replacement Powder
Shake, pour into Popsicle molds, freeze and feel like a kid again (you may want to keep those hidden in the back of the freezer, they tend to disappear quickly).
Frozen Mocha Bites:
4 oz. coffee
4 oz. skim milk
1 ½ scoops Bariatric Advantage Chocolate High Protein Meal Replacement Powder
Shake, pour into ice cube trays (make it special by using summer shapes, as pictured) and freeze. Sophisticated enough that your friends will want to know how you made these – you'll be the fab hostess with the mostest.
You can easily change the flavor by using water instead of coffee and use a strawberry or banana Bariatric Advantage High Protein Meal Replacement Powder.
Iced Vanilla-Coffee Shake:
4 oz. coffee
4 oz. skim milk
1 ½ to 2 scoops Bariatric Advantage Vanilla High Protein Meal Replacement Powder
Shake and pour over crushed ice, decorate with a flamingo stirrer. You'll be cruising by Starbucks wondering if you should sell them your recipe. Ahhh, refreshment with protein, caffeine and money left in your pocket. What more could you want?
Please register for the On Track Workshop at Griffin Hospital, Saturday, September 17th from 9 AM to noon, to attend a cooking demonstration for bariatric friendly meals. The next On Track Workshop will also include an exercise class that will leave you energized and a calming and centering meditation session. We look forward to seeing you at the next On Track Workshop!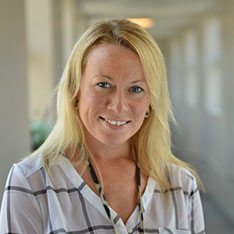 Ask Kim
Questions? Ask Kim!
Get A Quick Response
Need help registering for support groups, monthly workshops or bariatric seminars? Unsure of the process or how to begin? We take pride in offering concierge style guidance for all current and potential patients.