Griffin Hospital Offers Men's Weight Loss Surgery Social Group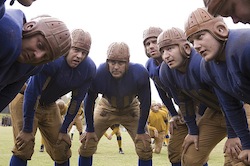 It's not that men are not welcomed at all of the extensive support services that Griffin Hospital has available to bariatric patients. Women and men alike enjoy participating in On Track Support Groups, On Track Workshops, walking groups and Business Class Dinners. However, men also need time to support each other in their own way. This is why Griffin Hospital started a bariatric social group just for men: The Men's Huddle. This bariatric social group is open to all men who had a Gastric Bypass, a Sleeve Gastrectomy, a Lap-Band or Revisional Bariatric Procedure. Men who are considering weight loss surgery are also invited to participate.
Men's Bariatric Social Group: Led by Men for Men
Griffin Hospital has taken great care to ensure that the men's huddle will be facilitated by men. Todd Shipley is a chaplain who provides spiritual support at the On Track Workshops and will also be co-facilitating the men's huddle. Todd has been an essential part of the Griffin Bariatrics' team and embraces the Griffin Bariatrics' judgment-free philosophy. Todd understands the struggle that patients can face long-term and is very excited to be leading the men's huddle that promotes the health of body, mind and spirit. He understands how some men can be intimidated to get the help they need, particularly when it comes to support, and hopes that a men's only group will help men feel part of the Griffin Bariatrics community.
Tom Kavanagh will be co-facilitating the men's huddle with Todd Shipley. Tom is an Exercise Physiologist at the Griffin Hospital Bariatric Exercise program. He has a gift for motivating people and understands the special struggles that bariatric patients face. Tom understands the need for practical advice and has a wonderful ability of finding ways of incorporating exercise into the busiest of schedules and making the most of a healthy lifestyle.
Men's Bariatric Social Group to Start Meeting in October
The men's huddle meets at the Sports Center of Connecticut in Shelton every 1st Wednesday evening of the month. Please come join Todd and Tom for an evening of practical advice and fun! The first meeting will be this Wednesday, October 5th at 6:30 PM to about 8 PM. If interested, please sign up to reserve your spot or contact Kim Fisher for meeting details. Get to know other guys who had bariatric surgery, or at the very least, take some time for yourself and enjoy the Sports Center!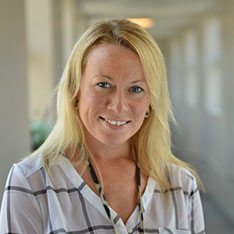 Ask Kim
Questions? Ask Kim!
Get A Quick Response
Need help registering for support groups, monthly workshops or bariatric seminars? Unsure of the process or how to begin? We take pride in offering concierge style guidance for all current and potential patients.