Walk To Make A Difference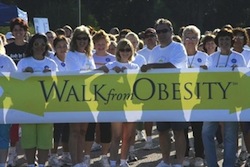 You may have participated in walks for charity or are planning on attending the 3rd Annual 5K Walk Run to benefit The Center for Cancer Care at Griffin Hospital, but have you ever walked for the awareness of the disease of obesity? The Walk from Obesity is the ONLY yearly event where individuals affected by obesity can join together and raise awareness of this disease. From New York to California, walkers all across the country represent their successes in the fight against obesity.
The Walk from Obesity brings together those who are directly affected by obesity. Although many people who participate in the walk had weight loss surgery, the walk is not about bariatric surgery. Participating in the Walk from Obesity is the key to drawing attention to obesity and the need for treatment and prevention efforts.
Griffin Bariatrics is joining the annual Walk from Obesity
Join our team and meet up with friends from Griffin Hospital! Tom Kavanagh, one of the Exercise Physiologists at Griffin Hospital's Bariatric Exercise Program will be leading our group at the Walk from Obesity. All ability levels are welcome to join (some patients even come in wheelchairs) and Tom will ensure everyone's safety.
The Walk from Obesity is a fun way to exercise and raise money for a worthwhile cause. Participating at a Walk from Obesity event is a tremendous experience. This is a great event for children and spouses to participate. You will leave inspired, motivated and with the sense that we are all here to support one another.
The Walk from Obesity will be held Saturday, September 24th, from 11 AM to 1 PM at Hubbard Park in Meriden, Connecticut.
How to register for the event
Please contact Eunice Lisk at [email protected] to participate.
If you register online, you save $10. The online registration price is $25. You can also register at the walk at a cost of $35. Children 12 and under walk for free! All participants will receive a Walk from Obesity t-shirt.
See you at the Walk from Obesity! Have fun! Show your support! Make a difference!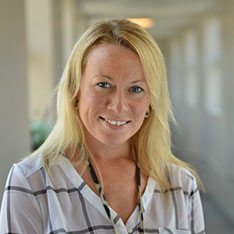 Ask Kim
Questions? Ask Kim!
Get A Quick Response
Need help registering for support groups, monthly workshops or bariatric seminars? Unsure of the process or how to begin? We take pride in offering concierge style guidance for all current and potential patients.