Welcome to the New Griffin Bariatrics Blog!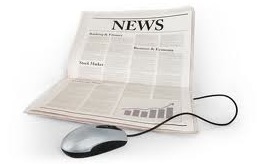 Griffin Bariatrics is pleased to announce our new blog – an online communication channel that will allow us to provide our patients and visitors with frequent weight loss surgery news, Griffin Hospital bariatric program updates, nutrition recommendations and recipes, exercise tips, and articles about other weight loss surgery support topics.
If you are not familiar with us, Griffin Bariatrics is part of Griffin Hospital, a leader in quality and patient satisfaction in Connecticut. Griffin Hospital's innovative Planetree model of care puts patients' needs first and is at the heart of all our hospital services. At Griffin Bariatrics, we place our primary focus on meeting your needs as a patient by offering not only the highest quality clinical care, but spiritual support, healing environments, and a comprehensive program of ongoing patient education and empowerment for your weight loss journey.
The support team at Griffin Hospital Bariatrics is here to help guide you through the entire process before, during and after your weight loss surgery. Our experienced specialists are dedicated to bariatric medicine, bariatric nutrition, bariatric exercise, and psychological and emotional support, which starts when you first decide to have your surgery with us and continues for the rest of your life.
The comprehensive Griffin Bariatrics Connecticut weight loss surgery support program offers much more than post-op support groups. Our On Track program has been created specifically for the needs of the bariatric patient at least 6 months post-surgery, as some patients might be experiencing a plateau or some weight regain at some point after their procedure. The On Track program includes:
Monthly On Track Workshops
Monthly Support Groups
Personalized Low Impact Exercise Programs
Additional bariatric support services include:
Griffin Bariatrics serves patients throughout Connecticut, including the Lower and Central Naugatuck Valley, Bridgeport, Stamford, New Haven, Danbury, Waterbury and New London. To learn more about our program, please come to one of our weight loss seminars or register for our bariatric support events.
Please forward this blog to anyone interested in Griffin Bariatrics or weight loss surgery. We look forward to sharing our weight loss surgery tips and strategies to help you succeed!
Warm regards,
The Griffin Bariatrics Team
130 Division Street
Derby, CT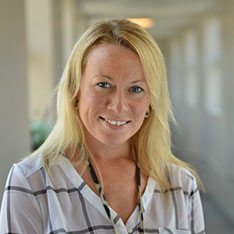 Ask Kim
Questions? Ask Kim!
Get A Quick Response
Need help registering for support groups, monthly workshops or bariatric seminars? Unsure of the process or how to begin? We take pride in offering concierge style guidance for all current and potential patients.