Are You On Track? Griffin Bariatrics Programs Can Help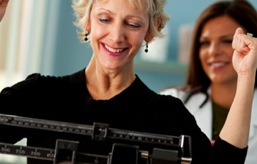 Weight loss specialists have noticed that occasionally bariatric patients regain some of the weight they had lost after surgery. If you are dealing with this kind of challenge, you know how overwhelming it can be at times. But now we have good news for you: our team at Griffin Bariatrics has created the "On Track" program, a comprehensive support program that will help maximize and maintain your weight loss results.
And that's not all – the On Track program also provides education and teaches skills that help reshape your whole lifestyle and boost your confidence. This program, available at Griffin Hospital in Derby, CT, focuses on three crucial aspects of weight loss: nutrition, exercise and emotional needs.
We have created the On Track program to help you in several different ways, depending on your schedule and needs:
Monthly comprehensive On Track workshops (Saturday morning, 9:00am to 12:00pm)
Monthly On Track support groups (Wednesday night, 6:30pm to 8:00pm)
Bariatric exercise classes and programs (mornings and evenings throughout the week)
The On Track workshops run once a month on Saturdays, and are designed primarily for those who had their surgery at least six months ago. These free sessions encourage the participants to share experiences and encourage each other in a supportive environment, and are packed with valuable information in the following areas:
Cooking demonstrations and nutritional counseling
Exercise classes
Psychological issues and stress management (including meditation and support sessions)
Curious about what patients have to say about our workshops? "As always, it was a great day," says Becca. "I loved finding out that I can hula-hoop just like when I was a kid! (Couldn't have done that a couple of years ago.) The meditation was great, and it was good to find a healthy Shepherd's Pie recipe. I plan to make it this weekend."
To experience the On Track workshop for yourself and get extra motivation and encouragement, register for our next workshop online.
During our Support Groups, which are scheduled once a month on a Wednesday night, you will meet with our licensed counselors and with other post-bariatric patients who are going through similar experiences. The empowering discussions will focus on a variety of topics ranging from managing emotional issues, to staying motivated, overcoming addictions, creating a healthy body image, improving your self-esteem, using meditation to control stress, and others.
Register for our next free support group in a convenient Connecticut location. You'll feel more positive and motivated thanks to our friendly, relaxing, and judgement-free environment.
In our affordable low-impact Bariatric Exercise Classes, we offer personalized fitness assessment and advice. You will work out in our state-of-the-art Connecticut fitness center under professional supervision and learn how to safely challenge your body to optimize your metabolism and develop lean mass. Among many benefits, you may notice an increase in your energy levels and improvements in your overall mood and brain function. In addition to exercise, our classes also address topics such as goal setting, nutrition and lifestyle change.
If you have had weight loss surgery, you have already made a commitment to create a healthier, new life for yourself. Now let us help you bring your goals to reality – enroll for our On Track events today. Your weight loss success is our priority!
Griffin Bariatrics is empowering healthier living.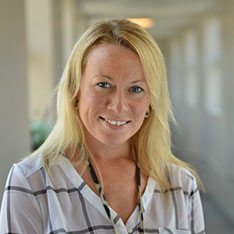 Ask Kim
Questions? Ask Kim!
Get A Quick Response
Need help registering for support groups, monthly workshops or bariatric seminars? Unsure of the process or how to begin? We take pride in offering concierge style guidance for all current and potential patients.